Road Trip Tips: How to Avoid Car Accidents in Kansas City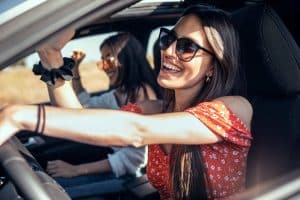 Taking a road trip is exciting. Traveling with friends and family, seeing brand new places, and stopping for great food along the way are just parts of what make it so enjoyable. Regardless of how much fun you're having, there are still many things to watch out for when it comes to trekking along the highway.
When you're traveling for long stretches in unfamiliar territory, accidents are more likely to happen. The Center for Disease Control and Prevention (CDC) conducted a study over the course of 18 years and found that over 68,000 American died in car accidents in the month of July alone.
An article published in the journal Medicine reported that car accidents are the ninth leading cause of death across the world, and are expected to become seventh by the year 2030. Most accidents are completely avoidable, so let's dive into some of the common causes of car accidents and how to avoid them.
What can cause car accidents during a road trip?
Because people are often traveling further distances through areas they are not familiar with, it's important to know what could cause an accident so that you are more aware and can avoid it in the future.
Driving in bright sunlight
While it may seem more ideal to take a long trip during nice weather, sometimes the bright sunlight can do more harm than good. The article in Medicine reviewed and analyzed data regarding the role of bright sunlight in vehicle crashes. Researchers found that the risk of getting into a life-threatening crash increased by 16% on a bright, sunny day when compared to average weather. They claim that the bright sunlight increases contrast, resolution, and luminosity of scenery which can cause drivers to believe some things are much closer than they actually are. Because this causes perceptual error, drivers are likely getting into accidents because they are not seeing as well as they would without the sun glaring down at them.
Taking allergy medication
Allergy season does not start and stop in the spring—different allergens come out in the summer and fall seasons, and many people are still affected by them. Grass and weed pollen are known to affect allergy sufferers mostly during summertime, and ragweed rears its ugly head come fall. All of these allergens can cause reactions like itchy or watery eyes, sneezing, coughing, and sore throats. To counteract these symptoms, it's common for people to take allergy medicine. However, a lot of allergy medications, whether they're prescription-strength or over-the-counter, have side effects that people probably don't think twice about. Side effects can include:
Drowsiness
Low blood pressure
Rapid heart rate
Blurred or double vision
Slowed movement
Inability to focus
Fainting
Nausea
Any one of these side effects can make it unsafe for you to drive. The U.S. Food & Drug Administration (FDA) claims that you can be affected by the side effects either shortly after taking the medication or for several hours, sometimes even leading into the next day.
Drowsiness
Being sleepy can really affect the way you drive, whether it's allergy-related or not. In fact, Henry Ford Health reports that the loss of daylight hours in the winter can affect one's circadian rhythms (and vitamin D level), making a person sleepier sooner – so even a winter road trip poses risks. If you're driving through the night or even just for long stretches of time, you're likely to become fatigued. Quick fixes like drinking coffee or energy drinks may make you feel more awake, but the effects will only last a short while and are not solving the actual source of the problem. The National Highway Traffic Safety Association (NHTSA) reports that there were over 90,000 crashes that involved drowsy drivers in 2017—and it caused 50,000 people to be injured and 800 to be killed.
Distracted driving
When you take your hands off the wheel to change a song, answer a text, or set your GPS, you're serving as a distracted driver. The NHTSA finds that people between 16 and 24 years old are becoming distracted by their devices at higher rates than any other age group, but distracted driving does not discriminate—and it's more than just using your phone. While you're taking a long trip, it may seem convenient to stop at a drive-thru and eat a quick meal as you're driving so you can still make good time. However, as soon as you take one hand off the wheel to eat, you're more likely to get into an accident.
Reckless driving
Reckless driving is a type of traffic violation that occurs when someone intentionally drives with a disregard for others. This could include speeding, tailgating, and weaving in and out of traffic. When you're making a long road trip, it probably seems appealing to go a little faster so you can get to your destination quicker. However, this is much more dangerous than most people realize.
According to the NHTSA, speeding was a factor in 29% of all fatal car crashes in 2020. If you get frustrated by getting stuck behind slow drivers, tailgating can also likely happen. Tailgating can increase the chance of getting into an accident since there is not much time to react if the person in front of you breaks.
How to safely take a road trip to or from Kansas City
Now that all the ways in which a car accident can happen have been covered, here are some tips on how to have a safe road trip this year:
Wear sunglasses to shield your eyes from bright sunlight.
If you're not feeling well, have someone else drive.
Take a break when you're tired by pulling over or resting at a hotel.
Designate someone else to answer texts and change the music.
Plot your course before you go, so you're not overly reliant on your GPS.
Schedule time to stop for meals, instead of doing a grab-and-go.
Drive the speed limit and always stay at least one car-length behind another vehicle.
Were you injured in a car accident while on a road trip through Missouri or Kansas? The experienced and compassionate personal injury attorneys at Kansas City Accident Injury Attorneys want to help. Call our office at 816-471-5111 or submit our contact form to schedule a free consultation with a member of our team. We have offices in Kansas City, Lee's Summit, Parkville and St. Joseph, MO; and Olathe and Overland Park, KS. All office locations are by appointment only except for Kansas City.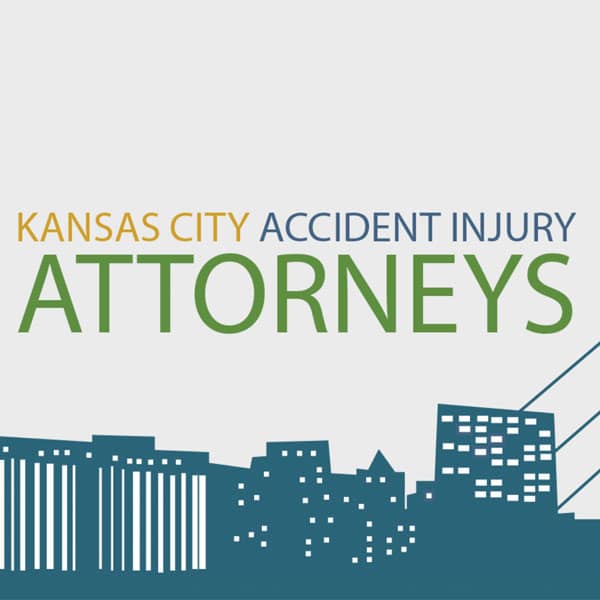 We know that it can feel as if there's no end in sight when you're living with a serious injury. At Kansas City Accident Injury Attorneys, we're on your side from day one. We'll not only fight for your best interests, but we'll help you process and deal with your injury along the way. Our personal injury lawyers handle the insurance company for you, and make sure that you find the tools and resources you need to move forward. When you need an experienced, compassionate Kansas City personal injury lawyer, we answer the call.