Reckless Driving Charges in Kansas and Missouri
Some states are very clear about what driver actions they consider to be reckless, including driving above a certain speed or passing an emergency vehicle. In most states, however, reckless driving refers more to the mental state of a driver who shows a wanton disregard for the rules of the road and exhibits behavior that endangers other drivers, often resulting in a car accident. This leaves the charge of reckless driving up to the discretion of the responding officer. In both Kansas and Missouri, reckless driving statutes are fairly vague.
The Reckless Driving Statute in Kansas
In Kansas, reckless driving is a misdemeanor criminal offense. The law states, "Any person who drives any vehicle in willful or wanton disregard for the safety of persons or property is guilty of reckless driving." This statute is open to interpretation on the part of the responding officer and could be charged when an accident has occurred and the cause of it is not obvious after the fact. Penalties for reckless driving in Kansas are as follows:
First offense: not less than 5 days nor more than 90 days of imprisonment, or fined not less than $25 nor more than $500, or both imprisonment and fine.
Subsequent offenses: not less than 10 days nor more than 6 months of imprisonment, or fined not less than $50 nor more than $500, or both imprisonment and fine.
Missouri's "Careless and Imprudent" Statute
Missouri does not address reckless driving as such in its list of traffic violations, but does have a statute against "careless and imprudent" driver actions with penalties that are similar to the reckless driving penalties found in other states. Missouri law requires drivers to operate their vehicles with the "highest degree of care," and categorizes violations as either Class B misdemeanors or Class A misdemeanors with the following penalties:
Class B: Failure to exercise the highest degree of care, up to six months' incarceration with fines not to exceed $500.
Class A: Failure to exercise the highest degree of care causing an accident, up to one year of incarceration with fines not to exceed $1000.
Both charges also carry a penalty of four points on the driver's license. These charges are often applied when a driver's actions are beyond the scope of other specific violations and are particularly dangerous or egregious.
Examples of Reckless Driving Actions
Since both Kansas and Missouri have fairly open reckless-driving statutes, drivers are often surprised when they are charged with the violation. Often, when a violation such as speeding or failure to yield leads to an accident, the offending driver is also charged with reckless driving. When an at-fault driver is charged with careless (MO) or reckless (KS) driving, an injured victim can benefit when it comes to determination of compensation. Some actions that could be considered reckless driving include:
Excessive speed. Driving more than 20 or 25 miles per hour over the speed limit could result in a reckless driving charge.
Passing on a hill. Because passing on a hill or in a no-passing zone endangers other motorists, this can be considered reckless or careless behavior.
Fleeing a police officer. Trying to outrun law enforcement to avoid a ticket will lead to a much more serious charge when you are inevitably caught.
Crossing a flood barrier. Not only do you foolishly endanger yourself when you ignore safety barriers, you risk the lives of the rescuers who must come to your aid.
Racing. Drag racing on public roads risks the lives of not only the participants, but innocent bystanders as well.
Performing stunts on a public road. Purposely skidding out on ice or doing "donuts" on public roads are clearly reckless actions and would be charged as such.
Aggressive driving or road rage. While true incidents of road rage can be charged with criminal offenses such as assault, aggressive driving that endangers another may be charged as reckless driving.
Have You Been Injured In A Kansas City Area Car Accident?
If you've been injured in a car accident you need to speak with an experienced car accident lawyer as soon as possible. Contact us online or call our Kansas City office directly at 816-471-5111 to schedule your free consultation.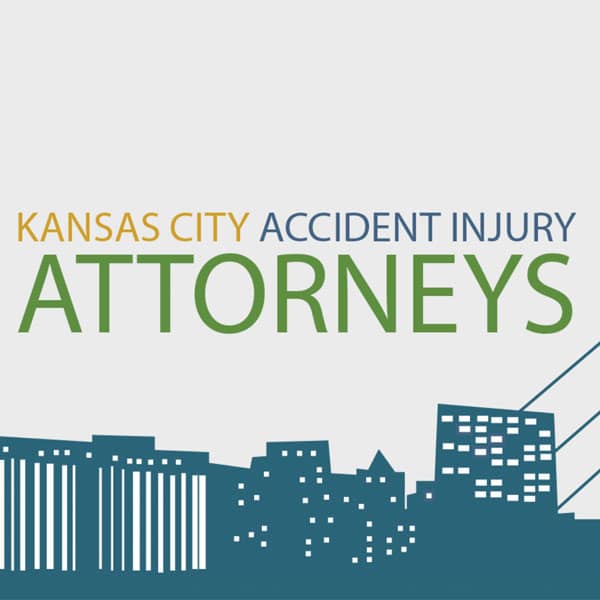 We know that it can feel as if there's no end in sight when you're living with a serious injury. At Kansas City Accident Injury Attorneys, we're on your side from day one. We'll not only fight for your best interests, but we'll help you process and deal with your injury along the way. Our personal injury lawyers handle the insurance company for you, and make sure that you find the tools and resources you need to move forward. When you need an experienced, compassionate Kansas City personal injury lawyer, we answer the call.