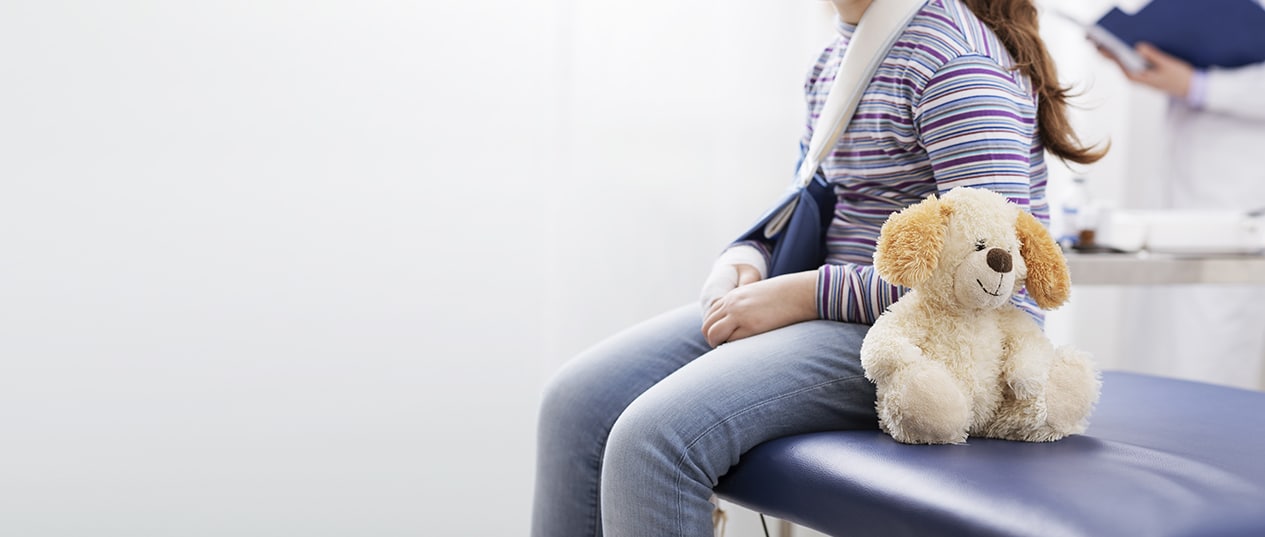 Kansas City Child Injury Attorney in Missouri and Kansas
Caring advocacy for children harmed through accidents and neglect throughout Kansas City
Childhood should be about innocence, friends, games, bicycles, swimming, and fun with the family. Unfortunately, memories of childhood for an ever-increasing number of children are instead filled with physical and emotional pain and suffering. Dangers of all kinds present an almost unimaginable level of threats to a safe and sound childhood.
At Kansas City Accident Injury Attorneys, our Missouri and Kansas child injury lawyers are fierce and compassionate advocates for children. We file personal injury claims when your child is injured due to the negligence of another. For three decades, we have been fighting for the rights of victims, especially children, who suffer from injury, neglect, and abuse. We select cases in which our experience can make the most impact, and as a result, we are able to provide close personal attention and significant resources to the children and families that we represent.
Do I have a case?
Call now or fill out a form to receive a free confidential consultation
What types of accidents commonly cause injuries to children?
According to the Centers for Disease Control and Prevention, about 20 children die each year due to unintentional injuries. Drowning is the leading cause of accidents for children under age five.
The most common ways children suffer serious injuries include:
Car accidents. Children are more likely to be seriously injured than adults in a car crash because child restraints normally don't secure them as well as they secure adults.
Falls. Children tend to take more risks, leading to more falls. Additionally, very young children have difficulty keeping their balance.
Sports and recreational activities. Children love their sports, and socialization with other children is normally very healthy. If a school or community organization fails to implement safety protocols, however, they could be liable for resulting injuries.
Defective products. A manufacturer could be liable when their products cause harm. Toys and furniture should protect children from falls, choking, electrical shock, and other injury. Car manufacturers may be liable if seat belts and other restraints fail.
Dog bites. Dog owners must be extra vigilant when children are nearby, as they often don't understand the dangers posed by unknown animals.
Children can also be injured or killed from:
Accidental poisoning
Pedestrian and bike accidents
Inattentive or abusive adults and caretakers
House fires
Scalding from hot water heaters or stovetops
Failure to properly safeguard pools and trampolines
Failure to lock up guns and household chemicals
Kansas City Accident Injury Attorneys investigate the circumstances of the accident that harmed your child and work to ensure the right parties are held completely accountable.
Cases of child abuse and neglect are too common – we can help
Children are vulnerable and highly reliant upon parents and caretakers, but sadly, some end up victims of stressed, intolerant, and reckless adults. Tragically, infants and toddlers suffer multiple forms of neglect, trauma, and physical, emotional, or sexual abuse.
The United States see three million child abuse and neglect are reported every year, with the loss of 2,000 lives. In 2020, the Child Abuse and Neglect Hotline in Missouri received more than 55,000 reports of child abuse and neglect involving more than 75,000 children. Kansas child abuse and neglect statistics are equally tragic, with tens of thousands of cases reported each year as well.
Child neglect and abuse victims suffer physical, emotional, and psychological injuries that can take many years from which to recover and are often permanent. Abuse can lead to long-term harm as well, with some of these children growing up and continuing the cycle of violence. Child abuse includes foster care, daycare, and other types of abuse.
Who can file a report for child abuse or neglect in Kansas City?
Any of the following people can file a report of suspected child abuse:
Law enforcement officers or peace officers
School principals or officials
Social workers
Mental health professionals
Teachers
Nurses
People with responsibility for the care of a child
Children's Division workers
Physicians
Juvenile officers
Daycare workers
Psychologists
Other people in the local community
At Kansas City Accident Injury Attorneys, we donate twenty-five percent (25%) of our attorney's fees to the referrer's charity of choice whenever a case is referred by a professional – such as a doctor, nurse, physical or occupational therapist, psychiatrist or psychologist, neuropsychologist, social worker, case manager, teacher, or an administrator.
Kansas City Accident Injury Attorneys is proud to offer contingency fee contracts, which means that there is no cost to you for contacting or hiring us on a child's behalf. Cases can be referred to Roswold Law Firm from the injured, abused, or deceased child's family member, judges or lawyers in the child justice system, a guardian or conservator of the child, or any professional or another person who is concerned about the welfare of a child.
We're Here to Help You in Your Time of Need
James Roswold is dedicated to bettering the lives of Missouri and Kansas children whose quality of life has been harmed by neglect, abuse, and injury. He created the Roswold Foundation For Injured Children, created solely for this purpose.
What types of injuries are common to children?
Children who are the victims of physical accidents may suffer many different types of injuries, including:
Amputation
Broken bones
Nerve, tissue, muscle, or ligament damage
Dog bites
Infections
Cuts and bruises
Scarring and disfigurement
Wrongful death
When doctors commit medical malpractice, children may suffer birth injuries like:
Cerebral palsy
Erb's palsy
Brachial plexus
Abused or neglected children may experience:
Shaken baby syndrome
Physical injuries, including broken bones, brain injuries, cuts, and bruises
Emotional injuries, including anxiety, fear, depression, irritability, behavioral difficulties, or developmental problems
Abused children often need to spend a great amount of time with psychiatrists, psychologists, and other mental health professionals, now and later in life.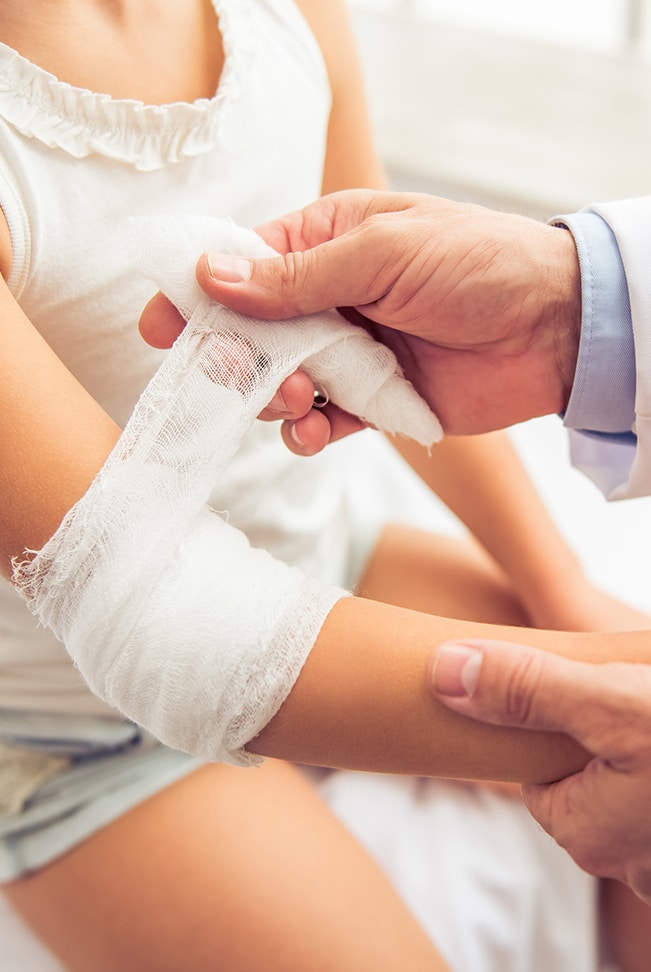 What are the legal rights of an injured or abused child?
If a child is injured in an accident, the team at Kansas City Accident Injury Attorneys works to file a personal injury claim on the child's behalf. In some cases, a guardian ad litem may be appointed to represent the child's interests. If your child suffers injuries in an accident, we seek compensation for:
Current and future medical bills needed to help your child recover, including ER visits, surgeries, doctor visits, physical therapy, and emotional therapy
Your child's pain and suffering.
Other damages state law permits, including punitive damages for the intentional disregard of your child's safety
If your child tragically died in a Missouri or Kansas accident, we file a wrongful death lawsuit on your behalf. If your child suffered abuse, we also file legal action against everyone who failed to protect your child. We also work with local agencies and officials to do everything possible to protect your child, and other children, from further abuse.
Protecting the rights of injured children in Kansas City and beyond
At Kansas City Accident Injury Attorneys, we're experienced in all manner of personal injury cases, and are dedicated to serving injured children throughout Kansas and Missouri. We are proud to have played a major part in obtaining a nationwide record award in a case involving child injury, and we encourage you to contact us with any questions you have about your child injury or child abuse situation.
Please contact us or call us at 816-471-5111 to talk about your case at no cost or obligation. We want to help. We have locations in Kansas City, Lee's Summit, St. Joseph, and Olathe, MO, and in Overland Park and Parkville, KS, and represent people throughout Kansas and Missouri.
Related: