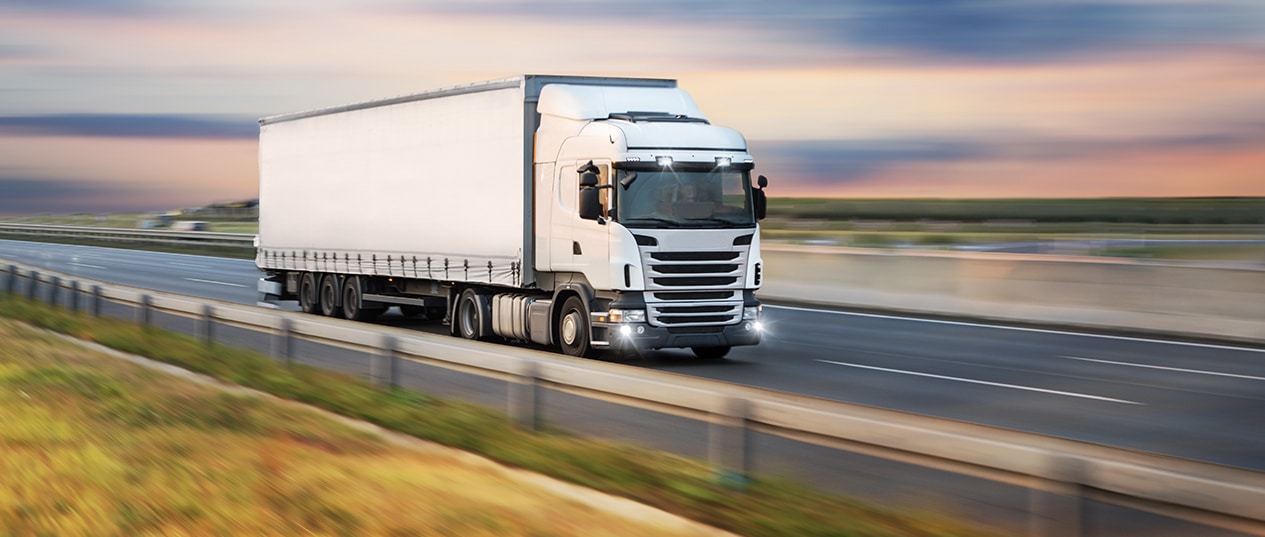 Kansas City Truck Accident Lawyers
Aggressive injury representation for 18-wheeler and commercial truck accidents in MO and KS
One of the main rules of driving is to stay as far away from trucks as possible. Their size, weight, and dimensions mean just one thing – if your car is in an accident with a truck, the people in your vehicle are likely to suffer serious injury.
At Kansas City Accident Injury Attorneys, our truck accident lawyers understand the unique challenges involved in truck collision cases. Our Kansas City truck accident lawyers work with the police, investigators, and traffic reconstruction experts to show how the accident occurred and who is at fault. In most truck accident cases, companies like the truck owner and truck shipper may be responsible in addition to the truck driver. Truck accident claims can be particularly complex, and the trucking companies and their insurers move fast to avoid liability and minimize or destroy your claim, so acting promptly is particularly important if you are involved in a trucking accident. If you were hurt in a truck wreck in Missouri or Kansas, call us today so we can help.
Do I have a case?
Call now or fill out a form to receive a free confidential consultation
Why are truck accidents so dangerous?
According to the Missouri State Highway Patrol, there were a total of 126 commercial truck accidents in 2020, leading to 130 deaths and injuring 3,685 people.
Why so many injuries for such a "small" number of collisions? Truck crashes generally cause more deaths and more catastrophic injuries than cars because cars take the brunt of the impact when a truck and car collide. A big-rig can crush a passenger vehicle, or knock it into a median, another car, or guardrail without even realizing it.
This is why trucker negligence poses such a risk to other drivers, too. While drivers of all vehicles may speed or drive while distracted, truck drivers need to be extra careful. Blind spots on trucks are massive and can increase the risk of a crash. Truck cargo can easily spill when improperly secured, and that debris can hit cars at high speeds, or cause other drivers to swerve.
According to the Kansas City Star, a recent study found that Interstate 70 is the deadliest road in Kansas and US 63, which runs through Columbia and Jefferson City, is the deadliest road in Missouri.
What are the main types of truck accidents?
Many truck accidents are unique to trucks, because of their physical size. Those types of truck accidents can include:
Jackknife truck crashes.When a tractor-trailer jackknifes, the trailer ends up at a 90-degree angle from the cab of the truck. Trucks are likely to jackknife if the driver speeds, takes a turn too quickly, cargo shifts, or the roads are wet. Empty trucks are more likely to jackknife than trucks with cargo in their trailers.
Blindspot accidents.Trucks have terrible sightlines. Unlike cars, trailers have no rear or side windows. Truck drivers rely on mirrors and newer technology to see. Many Kansas City truck accidents are caused because the driver doesn't see cars that are directly in front of the truck, to the sides of the truck, or in the rear of the truck. Drivers need to be extra careful when they turn or change lanes to ensure no cars are in the way.
Wide turn accidents. Many rigs, semis, and other large trucks need to move into a middle lane just to be able to complete their turn safely. Trucks need so much room to turn left or right that any vehicle near the truck may be hit. Truck drivers should be in the correct lane when they turn and should turn extra slowly to ensure any cars nearby can get out of the way.
Underride truck accidents. Most commercial trucks are high off the ground because the wheels are so large. This poses a great danger for any small cars if there is a truck accident. The small car can easily slide under the truck, instantly crushing the occupants. Trucks should have rear and side guards to prevent underride accidents.
Cargo spills and shifts. Federal and state rules regulate how much cargo a truck can haul and how the cargo should be carried. There are also industry standards to follow, including different considerations for hauling machines, agricultural products, vehicles, hazardous materials, liquids, and merchandise. Shifting cargo also makes it difficult for a driver to operate their rig, and cargo spills can cause a nightmare for any nearby vehicles.
Tire blowouts.18-wheelers have 18 tires. Most trucks, especially trucks with trailers, have more wheels than cars. The wheels are much bigger than car wheels. If just one tire blows out, a truck accident is likely to occur.
Rollovers. The center of gravity of large trucks is different than cars, making them much more prone to rollovers. Truck rollovers can cause havoc as cars try to avoid the truck and any cargo that spills from the truck. Rollovers are often dangerous or fatal to the truck driver.
Other common types of truck accidents that are similar to car accidents, but more deadly and more catastrophic, are:
Head-on collisions
Broadside or T-bone crashes
Sideswipes
Rear-end collisions
Intersection accidents
What does truck driver negligence look like?
Truck accidents occur for many of the same reasons car accidents occur. Drivers are distracted, they speed, they violate traffic laws, or they drive under the influence. However, there are some traits unique to truck drivers that can increase the risk of an accident.
Driving a commercial truck is hard, lonely work. Many drivers drive 12 or more hours a day, and often don't get enough rest because the more time they are on the road, the faster they can get back to their families or meet deadlines. In some cases, they're being pushed by their companies.
Commercial truckers need special training. Drivers need training to learn how to operate their rigs. This includes inspecting their truck before and after the drive. Drivers need to learn how to back out properly, turn safely, drive with blind spots, and handle emergencies in a vehicle that can weigh tens of tons, and doesn't have the quick braking capability of passenger vehicles.
Truck parts can wear out quickly. Brakes, tires, clutches, steering columns, and other parts suffer wear and tear, and they need to be repaired or replaced. Failing to properly inspect and maintain a rig can mean big problems later. In some cases, however, the parts are defective, which means the manufacturer of the part may actually be liable.
The Federal Motor Carrier Safety Administration (FMCSA) regulates the hours a driver can operate their truck without resting. The FMCSA and OSHA have rules governing the duty to inspect trucks, the weight of trucks with cargo, and other safety concerns. At Kansas City Accident Injury Attorneys, we understand these rules. We work aggressively to show truck drivers violated these oversight rules or any state or local traffic rules.
Who is liable for a truck accident?
When it comes to a truck accident, there are often multiple liable parties. Some of the defendants in truck collision cases are:
The truck driver
The trucking company
A trucking broker who matches the driver with the shipper
The manufacturers and sellers of defective truck parts
The owners of any loading docks
Construction site owners
Tavern owners may be liable (in Missouri)
The state or a state agency
Our Kansas City truck accident lawyers file claims against all responsible parties. In most cases, this means filing lawsuits against all the trucking companies involved in the accident and every person who caused your accident. Each of these defendants should have liability insurance to cover part or all your damages.
What types of injuries are caused by truck accidents?
In the most tragic cases, a truck accident can cause a death. But often, truck accident-related injuries are catastrophic injuries, which change a victim's life forever and may require long-term medical treatments. Common truck accident injuries include:
Amputation
Broken bones
Tissue, nerve, or ligament damage
Internal organ damage
If a negligent truck driver, trucking company, or other party causes you harm, we can help you file a personal injury lawsuit for damages. These damages include economic losses, like your medical expenses, lost income, and property damage, but also pay for things like pain and suffering, emotional trauma, scarring and disfigurement, and more. In egregious cases, in addition to actual compensatory damages we can seek the maximum amount of punitive damages that Missouri and Kansas laws permit.
Is there a Kansas City truck accident lawyer near me?
Kansas City Accident Injury Attorneys has five offices throughout in Missouri and Kansas. Our main office is on Walnut Street in Kansas City, located a few blocks away from City Hall.
Speak with an experienced Kansas City truck accident lawyer today
Truck accident cases are complex cases. Victims often experience catastrophic or deadly injuries, and cases may have multiple defendants. You need experienced lawyers on your side who have earned the respect of clients, insurance companies, defense lawyers, and judges. At Kansas City Accident Injury Attorneys, our trial lawyers have been fighting for truck accident victims in Missouri and Kansas for 30 years. We work with a team of professionals to help prove liability and demonstrate the ways the accident has changed your life.
To assert your right to hold the people and businesses who caused your injuries responsible for all your pain and financial losses, please call 816-290-7621 or fill out our contact form. We serve clients throughout Missouri and Kansas. We can meet with you at our Kansas City Office, or in Lee's Summit, St. Joseph and Parkville, MO as well as Overland Park and Olathe, KS by appointment. We can also come to you, wherever you are, whenever appropriate, and we can meet with you by videoconference as well for purposes of providing the most personal, robust, and convenient means of establishing and maintaining the best possible representation and providing the best possible ongoing service to you.