Safety Tips in Time for Falls Prevention Awareness Day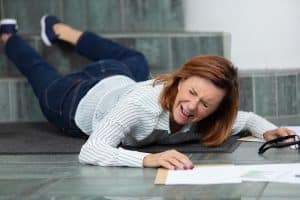 Chevy Chase falling off the stage every week on Saturday Night Live in the 1970s and 80s may have been fodder for laughter, but falling in real life is not a joking matter. A bad fall can be quite serious, leading to devastating and lifelong injuries that cost tens of thousands of dollars in medical care and rehabilitation.
According to the Centers for Disease Control and Prevention (CDC), falls are the number one cause of traumatic brain injuries. The World Health Organization (WHO) reports that falls are the second leading cause of death worldwide. Each year about 684,000 people die from falls globally, and 37.3 million falls are severe enough to require medical attention each year.
Beyond that, 172 million people experience disabilities due to falling. Another big concern about fall-related deaths is that the number of fatal falls has risen faster than any other type of injury over the last two decades. Aging populations and patterns of urbanizations may be responsible for this.
What is Falls Prevention Awareness Day?
Falls Prevention Awareness Day is always on the first day of fall, September 22. (Falls Prevention Awareness Week this year begins on September 18th and runs through September 24th.) The purpose of this health campaign is to raise awareness that falls can be prevented. The National Council on Aging provides tips for preventing falls, tips for having conversations with older individuals about falls, falls prevention stories, and other vital information regarding fall prevention for individuals and caregivers.
What are common injuries from falls?
Common injuries from falls include broken bones, fractured hips, and head injuries. Head injuries are especially dangerous. Bob Saget, the beloved actor who played Danny Tanner on the 90s sitcom Full House, is believed to have died due to injuries due to a fall in his hotel room. Natasha Richardson, a famous English actor known for her part in the movie, The Parent Trap, died in 2009 after falling on a beginner ski slope in Canada. She hit her head but thought she was fine. Later in the day, however, she began having headaches, and died that evening. Head injuries may also be serious if someone is taking certain medications, like blood thinners. Always seek medical attention if you fall and hurt your head.
Tips for falls prevention
The WHO asserts that prevention strategies should emphasize education, training, creating safer environments, prioritizing fall-related research and establishing effective policies to reduce risk.
The National Institute on Aging and the Mayo Clinic have tips for older adults to avoid falling:
Stay physically active. Regular exercise improves muscle tone, makes you stronger, and keeps joints, tendons, and ligaments flexible. Weight bearing exercises may slow bone loss, too.
Have your eyes and hearing tested. Slight changes in hearing and eyesight may cause falls. Take time to get used to new eyeglasses or contacts. If you need a hearing aid, wear it, and make sure it fits well.
Learn the side effects of the medicine you take. Be aware if a drug makes you sleepy or dizzy and tell your doctor or pharmacist.
Get enough sleep. Drowsiness and fatigue can affect coordination, and make you less likely to notice obstacles.
Limit alcohol intake. Even a small amount of alcohol affects balance and reflexes. Studies show the rate of hip fractures increases with alcohol use.
Stand up slowly. Blood pressure can drop if you stand up too quickly.
Use an assistive device if you need help feeling steady when you walk. We know that they're not always the most comfortable to use, but canes and walkers can prevent falls.
Remove home hazards like cords, boxes, carpets, loose floorboards.
Always clean up spills immediately to avoid slipping and falling.
Be careful when walking on wet or icy surfaces.
Wear sensible shoes. Your soles should not be too thin or too thick. Don't walk on stairs or floors in socks or shoes with smooth soles; they may cause you to lose traction.
Always tell your doctor if you have fallen, even if you were not hurt when you fell. A fall can alert a doctor to issues with medicine or eyesight/hearing.
Most fall prevention is geared towards senior citizens, but children can be injured from falls as well. Safekids states that unintentional falls are the leading cause of non-fatal injuries for children in the United States. The Children Safety Network and Safe Kids lists strategies to protect children from fall-related injuries:
Install safety gates on stairs and guards on windows.
Keep babies and small children strapped into highchairs, swings, infant carriers, and strollers.
Never leave a baby unattended on a changing table, bed, or other furniture.
Provide soft landing surfaces below playground equipment.
Secure TVs, and furniture against walls to prevent tipping of furniture and subsequent falls.
Use proper safety equipment, such as knee pads, elbow pads, wrist guards, and helmets, while playing sports, skateboarding, or riding bikes.
Supervise children near fall hazards.
Remove fall hazards whenever possible.
A bad fall can happen to anyone. Being aware of your surroundings, exercising regularly, getting enough sleep, wearing sensible shoes, and removing falling hazards are ways for all ages to stay safe from falls.
What should I do if I slip or fall?
If a fall should occur, stay calm, take a breath, assess the situation, and don't get up too fast.
If you think you can get up yourself, roll over on your side, get on your hands and knees, use a chair or bench or whatever is close by to pull yourself up on your knees, then carefully pull yourself up to sit on the chair or stand up.
If you cannot get up yourself, ask someone for help, or call 911.
Wait for help to arrive.
After a fall:
Use cold packs to reduce swelling for 10-20 minutes three times a day.
Switch to heat after a few days once the swelling has gone down.
Always see a doctor after a fall.
On this National Falls Awareness Day, make a safety plan, remove falling hazards from your home, get your eyes and ears checked, and do what you can to prevent falls. Slipping and falling can be serious but it is preventable. Do what you can to prevent a serious or deadly fall.
Did you or a loved one suffer an injury in a fall at a Kansas City, MO, business or someone else's home? The personal injury attorneys at Kansas City Accident Injury Attorneys will fight for your right to compensation. Call our office at 816-471-5111, or submit our contact form to schedule a free consultation. We operate offices in Kansas City, Lee's Summit, Parkville and St. Joseph, MO; and Olathe and Overland Park, KS. All offices are by appointment only except for Kansas City.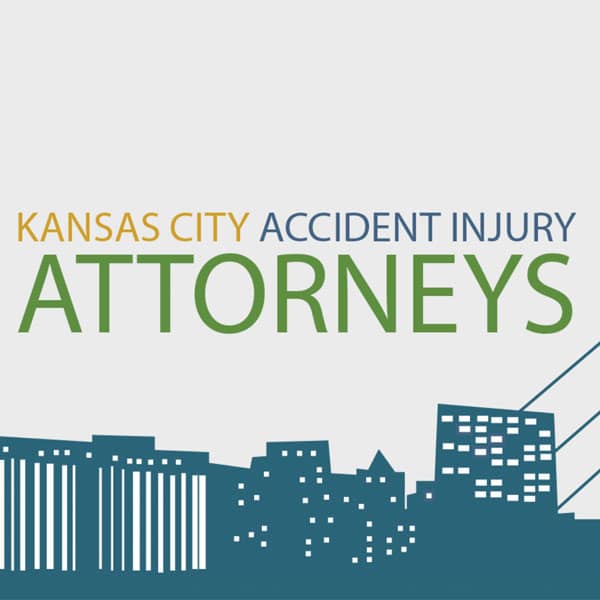 We know that it can feel as if there's no end in sight when you're living with a serious injury. At Kansas City Accident Injury Attorneys, we're on your side from day one. We'll not only fight for your best interests, but we'll help you process and deal with your injury along the way. Our personal injury lawyers handle the insurance company for you, and make sure that you find the tools and resources you need to move forward. When you need an experienced, compassionate Kansas City personal injury lawyer, we answer the call.