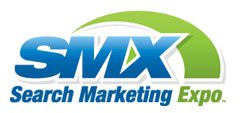 Tom Foster and George Murphy of Foster Web Marketing attended the Search Marketing Expo (SMX) East earlier this week in Manhattan, New York.

The conference, hosted by Danny Sullivan and Chris Sherman of Search Engine Land, featured presenters from experts in a number of different areas of search engine optimization and search engine marketing, ranging anywhere from link building and SEO-friendly website design, to Adwords management and social media marketing tools and techniques.

Search engine giants Google had a strong presence at the conference, between a variety of company representatives presenting at multiple sessions, and a vendor booth with reps that were equipped to become bombarded with customer service questions and requests for free Google keychains.

Google Instant was a hot topic all week with many wondering how the new Search Engine upgrade will affect SEO and search engine ranking positions (SERPs). There were two sessions dedicated to Google Instant: one that shared a survey conducted by a third-party research company that concluded that Google Instant is "just okay", and another where the Google representative answered questions... no let me rephrase that.... criticisms.... from audience members who pointed out multiple flaws in the way Google Instant performs and displays results, both organically and on the paid side.

While many assumed that "it's too early to tell" whether or not Google Instant will have any affect on search engine results (specifically long-tail search results), I would say that everyone has had enough time to reach this conclusion: Google Instant is likely an unecessary upgrade that users are simply content with, versus an enhancement that improves user experience. In other words: "if it ain't broken, don't try to fix it".

Google was also thrown head-first into the fryin pan when their presentation on their Keyword Research tool started off as a presentation and quickly turned into a roasting. The Keyword Tool has underwent some major changes which can can read more about at AimClear's blog post recapping the session.

And yes, in case you were wondering...




Tom was paying plenty of attention.

Another hot topic at the conference and over the past year or so is social media marketing and how Facebook and Twitter can be used as lead generation tools and PR resources. Once again, if you're an attorney who is not maintaining a presence on Facebook and/or Twitter, you're probably way behind your competition and not doing a very good job "keeping up with the Joneses".

In addition to the presentations, there were also some vendors that offered some excellent products and services. There were SEO software companies like Raven Tools and SEO Clarity, each search engine had a booth there... well, instead of naming everyone, you can take a look of the vendors who had booths set up here.

Tom and George also had a chance to meet Vanessa Fox, author of Marketing in the Age of Google.




who was nice enough to sign her book for us.

All in all, it was an informative event that everyone came away from with plenty of new web marketing ideas and confirmation that Foster Web Marketing is (and will continue) practicing the best and most effective SEO techniques to maximize our clients' exposure on the Web.