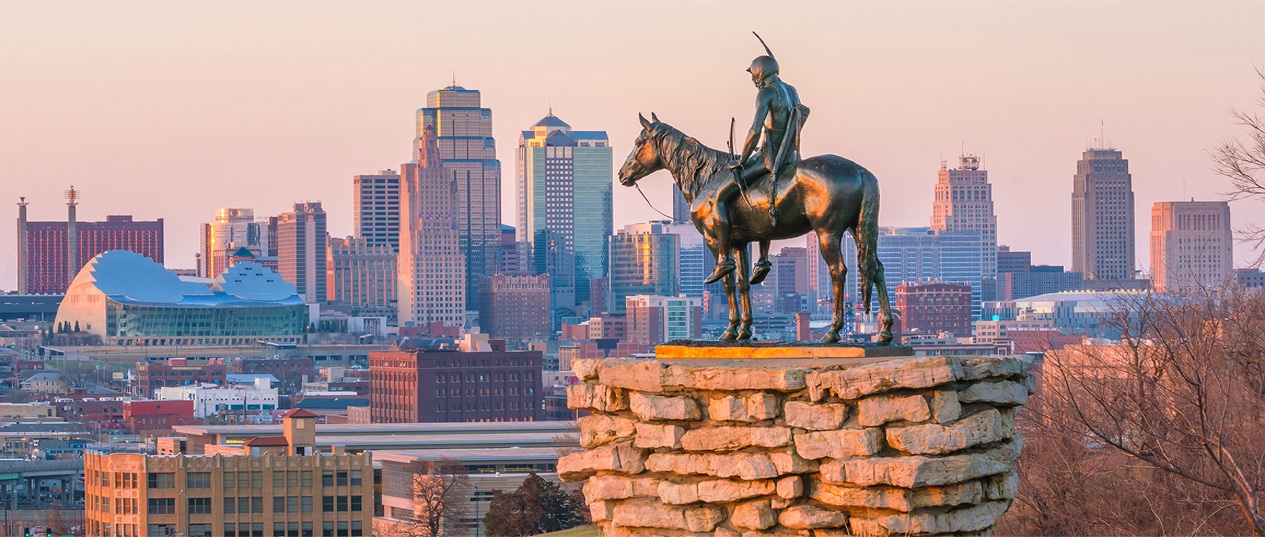 Overland Park Car Accident Lawyers, Johnson County, KS
Skilled representation for car accident victims in Kansas
Anyone with a driver's license is aware of how quickly a car accident can happen. Being involved in a car wreck is a terrible experience, and can leave you experiencing post-traumatic stress disorder just thinking about entering a vehicle again – and that's just one of several side effects. You may have endured serious physical injuries that will leave you scarred for the rest of your life. Most car accidents have one thing in common; they happen from someone else's negligence.
At Kansas City Accident Injury Attorneys, our seasoned car accident lawyers fight aggressively to show that another's negligence was the root cause of your injury. We fight to hold all parties accountable for their actions, and fight for victims who sustained catastrophic and permanent injuries. We also fight aggressively for the families who have lost a loved one in a car accident. We are able to come to a just and fair amount for our clients using our extensive experience and our top-tier preparation for our cases. By being selective about the cases we take, we offer numerous advantages – from personalized service to the ability to speak directly to your lawyer.
Why are car accidents in Kansas so common?
According to the National Highway Traffic Safety Administration (NHTSA), an estimated 38,680 people died in motor vehicle accidents in 2020, despite the fact that Americans decreased their amount of time driving. The organization's analysis declared that as the number of vehicles on the road went down, the need for drivers to engage in riskier behaviors while driving went up. According to the NHTSA's analysis, there were three primary behaviors responsible for the increase of car accidents:
Speeding. Speeding is one of the primary factors that determines the fatality and severity of a car accident. Speeding not only demands a faster reaction time from the driver, but also increases the likelihood of the driver losing control of the vehicle.
Impaired driving. Impaired driving is the primary cause in nearly half of all car accidents. A driver who is under the influence of alcohol or another type of substance reduces his or her critical thinking and motor skills significantly.
Driving without a seat belt. A seat belt prevents the driver and passengers from being ejected from the vehicle. Failing to wear a seat belt can result in the driver, passenger, or both parties being ejected from the vehicle and suffering permanent, serious injuries.
What are the different types of car accidents?
Some of the most common types of car accidents causing serious injury involve:
Head-on collisions. These types of accidents happen when two cars are traveling in opposite directions at a particular speed and come to a complete stop after colliding with one another. The injuries that drivers sustain from these types of accidents are severe, from traumatic brain injuries to spinal cord injuries and paralysis.
Side-impact collisions. These types of accidents happen when a car that is traveling in one direction smashes into another car at a vertical angle, forming a "T" shape after the collision. The parties on the side where the vehicle is struck endure the brunt of the impact, which can result in serious head and back injuries.
Rear-end collisions. These types of accidents happen when the driver behind a vehicle collides with the rear of the vehicle in front of them. These types of accidents can result in serious injury for the driver or passenger, days or even weeks after the accident occurred.
Multiple vehicle collisions. These types of accidents happen when three or more vehicles are involved in a collision, often a rear-end collision. When one vehicle is closed in between two other vehicles, these circumstances can result in a chain reaction and force the vehicle to remain stuck in the collision. These types of accidents can cause serious injuries for multiple drivers and passengers.
Do I have a case?
Call now or fill out a form to receive a free confidential consultation
Who can be held liable for an Overland Park car accident?
Depending on the nature of the car accident, there are several parties that can be held liable for your injuries. A thorough investigation can reveal more than one cause for your accident. One of the obvious parties that can be held liable is the other driver. The majority of car accidents in the United States revolve around driver negligence. In addition to speeding and impaired driving, drivers can commit other risky behaviors like aggressive driving and distracted driving.
Auto manufacturers can also be held liable for damages in a car accident. If it is proven that a vehicle contained a defective part that contributed to the car accident, the victim can hold the manufacturer liable for any injuries. In other cases, local or state entities can be held liable for injuries sustained in a car accident, as they are responsible for proper maintenance and safety of the roadways. If these agencies fail to uphold that duty and an individual suffers injury as a result, that agency can be held liable.
What damages can I claim for Overland Park car accident injuries?
As a car accident victim, you can claim a variety of damages in a personal injury claim against the responsible parties. One of the common types of damages are medical expenses. Depending on the severity of the injury, car accident victims may have medical expenses related to their permanent injuries for the rest of their lives. This includes ambulance fees, physical therapy, rehabilitative services, medical devices, and in-home services. Even if victims experienced what seem to be minor injuries, those injuries are at risk of becoming worse as time goes on.
Other damages for which you may be eligible are lost wages. The injuries sustained in a car accident can cause victims to miss time away from their jobs, depending on the nature of their injuries. Your injuries may also prevent you from returning to your current job duties.
You can also claim damages for pain and suffering in an Overland Park car accident case. Victims can claim that the injuries from the car accident produced an eventful amount of emotional and mental distress. For example, the courts would take into account the emotional and mental anguish the victim endured, as well as the future pain that will result from the accident.
Do you have a car accident attorney near me?
Kansas City Accident Injury Attorneys has offices in Overland Park, located at 11900 College Blvd, next to Central Bank, by appointment only. We also maintain additional offices throughout Kansas and Missouri.
Talk to our Overland Park car accident lawyers today
Selecting a proper attorney for your car accident case is a critical step in asserting your legal rights. Rest assured that when you hire the team from Kansas City Accident Injury Attorneys, we work on your case personally. Our Overland Park trial lawyers have earned the respect of former clients, insurance adjusters, and defense lawyers. To discuss your car accident claim, call us at 816-290-7621 or fill out our contact form to schedule a free consultation today.
Overland Park Office
11900 College Blvd, Suite 301
Overland Park, KS 66210