Lower Extremity Injuries from Motorcycle Accidents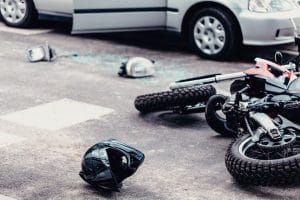 In a motorcycle accident, there is no such thing as a small injury. Because motorcyclists lack additional structure around their vehicles, their entire body is exposed to the outside environment. There is no part of the motorcyclist's body that can be protected in an accident. Whether you suffer from upper extremity injuries or lower extremity injuries, one fact is certain: The injuries you sustain will cost you much physical, financial, and emotional stress.
While research and data often points to head and brain trauma as the most common (and severe) injury for motorcycle riders, lower extremity injuries – those to the legs, knees, and feet – are also very prevalent. Today, we want to talk about some of those injuries caused by motorcycle accidents and collisions.
Lower leg motorcycle injuries. One of the most common lower extremity injuries in a motorcycle accident is a lower leg injury. Some of the common injuries include fractures to the fibula, tibia, or femur. Just because the injury happens in the lower extremity area does not mean that it will not be severe. Motorcyclists can suffer from broken leg bones, fractured leg bones, or even traumatic amputations. Amputations can also result from severe blood loss or an infection.
Knee injuries. Another common lower extremity injury is a knee injury. The National Highway Traffic Safety Administration (NHTSA) reports that fractures to the tibia plateau and intercondylar spine are responsible for 37% of knee injuries in a motorcycle accident. Other knee injuries include fractures to the ACL, MCL, PCL, and meniscus. Motorcyclists can also suffer from fractures in the knee joint.
Hip injuries. Hip injuries are another common lower extremity injury. Motorcyclists are at risk of suffering from fractures in the hip area and dislocated hips in an accident. In fact, dislocation is a common hip injury in motorcycle crashes.
Ankle injuries. Ankle injuries are also common, as the small bones in the ankle are prone to breaking easily. Some of the common ankle injuries include broken bones and fractures. A motorcyclist's ankle is also at risk of becoming dislocated.
Foot injuries. Even though foot amputations are rare in a motorcycle accident, the feet can also become fractured in an accident. The most common foot injuries include fractures to the metatarsal, the longest bones in the foot. The heel bone can also suffer serious injury.
Pelvic injuries. The NHTSA reports that 69% of all pelvic injuries in motorcycle accidents involve different types of pelvic fractures. Sacrollium fracture with or without dislocation accounted for 13% of pelvic fractures, and symphysis pubis separation accounted for 17% of pelvic fractures.
Thigh injuries. According to the NHTSA, some of the common thigh injuries from motorcycle accidents include femur fractures and femur shaft fractures. A motorcyclist can also suffer from soft tissue injuries in the thigh's arteries, nerves, and veins.
How costly are motorcycle accident lower extremity injuries?
Lower extremity injuries from a motorcycle accident are serious and expensive. The Insurance Information Institute reports that billions are spent each year on motorcycle accident claims. These are direct costs for medical expenses, property losses, lost wages, and more.
Motorcyclists can suffer multiple dislocations, fractures, and tears in several lower areas of the body. Some may have their body parts crushed or severed, leading to amputation. These injuries could require multiple medical procedures during the initial stages and later on in their lives. Further, certain types of injuries may make it impossible to return to a line of work. If you work on a computer you can still do your job, but if you work in a warehouse where you stand all day, or drive a truck for a living, then the loss of a leg may make it impossible for you to do the job you once did.
Who is liable for my motorcycle accident injuries?
When your motorcycle accident results in serious lower extremity injuries, you have the right to hold the at-fault driver liable for your injuries. There are negligent actions in which others engage in that can contribute to a motorcycle accident, including:
Failing to yield the right of way
Participating in aggressive driving
Speeding
Following too closely behind the motorcyclist
Unsafely switching lanes
Failing to notice the presence of the motorcyclist
The at-fault driver's insurance policy is responsible for compensating you for your injuries and losses stemming from the accident.
How can a Kansas City motorcycle accident lawyer help?
Your injuries from your motorcycle accident do not have to result in a permanent disability for you to receive the compensation that you deserve. A Kansas City motorcycle accident lawyer can help evaluate your claim, decide the best course of action, and negotiate on your behalf with the insurance companies.
An experienced injury attorney can explain the different types of compensation available for your claim. Your motorcycle accident lawyer is also knowledgeable about the tactics that insurance companies will use to avoid liability. One of the most common tactics involves offering a low settlement offer to injured clients to avoid taking a claim to trial. Your legal team can gather the necessary evidence to explain why and how the other driver is liable for your injuries.
At Kansas City Accident Injury Attorneys, our main priority is helping you get back on your feet. A major part of helping you recover from a motorcycle accident is securing the compensation and justice that you deserve. Our motorcycle accident lawyers put you and your family's needs first during every step of your claim. Call our office today at 816-471-5111, or submit our contact form to schedule a free consultation. We also have offices in Lee's Summit, St. Joseph and Parkville, MO, and Olathe and Overland Park, KS by appointment only.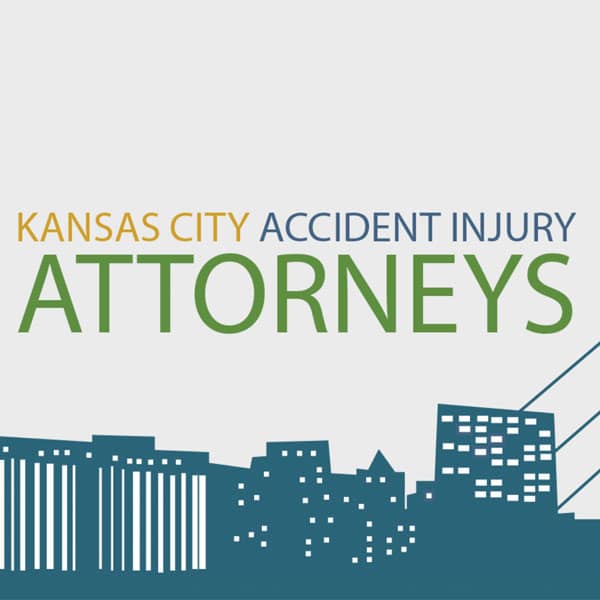 We know that it can feel as if there's no end in sight when you're living with a serious injury. At Kansas City Accident Injury Attorneys, we're on your side from day one. We'll not only fight for your best interests, but we'll help you process and deal with your injury along the way. Our personal injury lawyers handle the insurance company for you, and make sure that you find the tools and resources you need to move forward. When you need an experienced, compassionate Kansas City personal injury lawyer, we answer the call.