Vision Zero: Can It Work in the United States?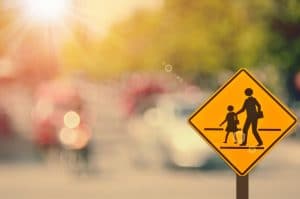 The number of cars on the road dropped significantly during 2020 and 2021 as a result of the pandemic, but study after study shows that the number of traffic fatalities continues to rise, both in Kansas City and across the country. An initiative called Vision Zero, first implemented in Europe, seeks to eliminate motor vehicle-related deaths by focusing on roadway design and policies to reduce the severity of accidents, with the eventual goal of zero fatalities per year.
Vision Zero has been widely successful overseas, but we are not seeing the same success here in the United States. A recent article in Bloomberg discusses some of the reasons why. First, however, a little background.
What is Vision Zero?
The Vision Zero Network explains, "Each year, more than 40,000 people — the population of a small city — are needlessly killed on American streets and thousands more are injured. We call this suffering traffic 'accidents' — but, in reality, we have the power to prevent traffic collisions."
They note that humans will always make mistakes. They posit that policies and design related to road systems must take potential driver error into consideration, building roads that reduce speed in congested areas and provide a safe environment rather than today's more narrow focus on changing driver behavior.
The Network goes on to say:
Vision Zero is a multidisciplinary approach, bringing together diverse and necessary stakeholders to address this complex problem. In the past, meaningful, cross-disciplinary collaboration among local traffic planners and engineers, policymakers, and public health professionals has not been the norm. Vision Zero acknowledges that many factors contribute to safe mobility — including roadway design, speeds, behaviors, technology, and policies — and sets clear goals to achieve the shared goal of zero fatalities and severe injuries.
Cities and communities wishing to become Vision Zero-certified must apply for the recognition after showing "demonstrable and significant" action in supporting the program's goal in reducing and eliminating traffic fatalities.
History of Vision Zero in Europe
The Vision Zero movement, although relatively new to the United States, started in Sweden over 25 years ago. The Swedish Parliament adopted Vision Zero as a long-term goal for road safety. Per Road Safety Sweden:
It is human to make a mistake, but mistakes should not cost a person's life or health. Instead, much effort is being put into designing the transport system so that accidents will not lead to serious consequences. The focus is on the roads, the vehicles and the stakeholders who use the road transport system, rather than on the behaviour of the individual road-user.
Since the implementation of the program, Swedish road fatalities were halved, even while traffic dramatically increased. Other European countries saw the same success, with Bloomberg reporting, "During the last decade, traffic deaths have fallen steadily throughout the European Union, with cities including Brussels, Cologne and Milan posting significant declines."
With numbers like this, safety experts in the United States took note. Yet, Vision Zero is struggling in the states. Why?
Can America accept Vision Zero?
Although city after city across the country has adopted Vision Zero, including a few in Missouri (we'll get to that in a minute), several experts tell Bloomberg that most Americans support Vision Zero on paper, but not in action.
Seleta Reynolds, Director of the Los Angeles Department of Transportation, explained to Bloomberg that traffic infrastructure changes sound like a great idea until workers come to your neighborhood. "A moment comes when a person shows up to do the actual [infrastructure] project, and it's down the street from your house," she said. "Whether it's a bike lane or a bus lane, the calculus suddenly changes, and it feels like a fundamental assault on your way of life."
Further, safety advocates in the US notice Americans push back more than Europeans on things like reduced speed, traffic cameras, increased bike lanes, and major infrastructure changes. Their hypothesis is that American drivers may be less willing to give up some of their individual freedoms, which can negate some (if not all) of the goals of Vision Zero.
Leah Shahum, head of the Vision Zero Network, emphasized, "We have to change the current paradigm that prioritizes speed and free-flowing traffic. That's the priority now over safety — no matter what people will tell you."
Is Kansas City a Vision Zero community?
In May 2020, the Kansas City, Missouri City Council (KCMO) passed a Vision Zero resolution to eliminate road fatalities and serious injuries by the year 2030. In June 2021, WBUR reported "a 20% rise in traffic fatalities and serious injuries over the last 10 years pushed city leaders to adopt the Vision Zero resolution."
Vision Zero Kansas City's goals are to:
"Create safer streets for everyone, in all neighborhoods.
Eliminate traffic fatalities and serious injuries by 2030.
Implement low-cost, high-impact pilot projects to evaluate outcomes and gather feedback.
Develop a multi-year, comprehensive Vision Zero Action Plan to integrate Vision Zero practices into every aspect of planning, design and engineering."
Kansas City's City Manager Brian Platt told WBUR he's aware of the challenges Vision Zero has presented in other cities. He notes that zero traffic fatalities may be an aspirational goal, but it can be achieved in time. "I don't think there is a city out there that would say, 'Let's set a goal of only 10 deaths a year or 20 deaths a year,'" he told the publication. "I don't think that anyone would ever want to set a goal that doesn't quite get all the way there."
See a current list of proposed Kansas City Vision Zero projects for 2022-2023.
How can a Kansas City attorney help after an accident?
If you were injured in a car accident that wasn't your fault, an experienced and compassionate attorney can help in a variety of ways. Our legal team works to:
Investigate the cause of and contributing factors to your accident and injuries.
Determine the responsible and liable parties.
Handle communication with insurance companies while you recover from your injuries.
Estimate the full scope of your injuries and related expenses in order to secure the financial compensation to which you or your loved one are entitled.
At Kansas City Accident Injury Attorneys, we want to help if you were injured in a traffic accident. Our lawyers can guide you through the legal process to ensure you have the resources you need to heal from your injuries and move on from your accident in the best way possible. To schedule a free consultation at our offices in Kansas City, MO, call 816-471-5111 or fill out our contact form. We also have offices in Lee's Summit, Parkville, and St. Joseph, MO and in Olathe and Overland Park, KS. Virtual appointments by video conference are available.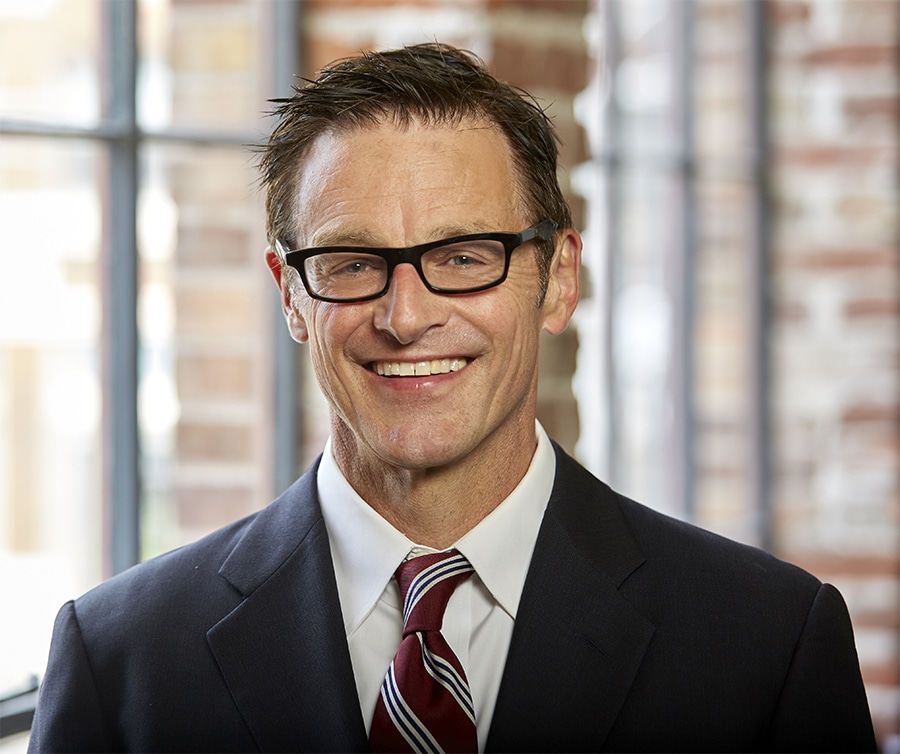 Kansas City personal injury attorney James Roswold of Kansas City Accident Injury Attorneys handles cases dealing with victims of personal injury, medical negligence, wrongful death, workers compensation, nursing home negligence, premises liability, product liability, car accident, truck accident and motorcycle accident cases.