You Can Suffer Injury in Any Motorized Vehicle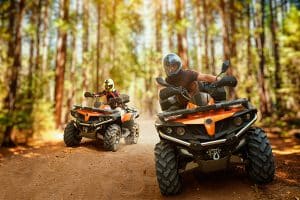 ATV riding can be one of the most fun summer activities However, those who enjoy the activity should think twice about operating one if it has been left outside in low temperatures. One of the most recent recalls this month involves the Intimidator and Mahindra utility vehicle product line. The company decided to recall the product due to a potential crash hazard.
When the Intimidator and Mahindra Utility Vehicles (UTVs) are left outside in low temperatures, the throttle cable can freeze and result in a stuck throttle. This can result in brake failure, increasing the chances of a serious accident. Currently, there have been 393 reports of frozen throttle cables on the Intimidator. From those 393 cases, four of the cases ended in crashes that resulted in minor injuries.
Recreational vehicles like ATVs, dirt bikes, UTVs, and golf carts are fun to ride, but they can be dangerous, even for experienced riders. Today, we want to look specifically at ATVs and golf carts and the risks they pose.
How dangerous are ATV vehicle accidents?
All-terrain vehicles (ATVs) and UTVs are enjoyable and popular vehicles for off-roading and adventure riding on rough terrain. As fun and exciting as these recreational vehicles are, they can also cause harm to drivers and passengers.
The Consumer Product Safety Commission (CPSC) reports in their most recent data available that there were 2,211 fatal ATV accidents between 2016 and 2018 nationwide. The same thrill that many riders seek from ATVs is also responsible for causing several types of accidents.
Some of the common reasons for ATV accidents include:
Speeding. Many people ride on ATVs without knowing how to properly operate the vehicles. Still, some people will choose to speed while operating an ATV without an experienced riding partner. Just like with a car, speeding on an ATV will cause the driver to lose control of the vehicle.
Failing to drive on the appropriate terrain. Many people hear the phrase "all-terrain vehicle" and believe that the ATV can be driven through any type of environment. However, that is not the case. Many ATVs should not be driven on pavement, and are better equipped for off-road use.
Riding without proper supervision. Inexperience ATV operators are advised to drive with a more experienced rider. However, some drivers do not always follow this recommendation and end up in serious accidents.
Hitting other objects and vehicles. When an ATV driver loses control of their vehicle at high speeds, they can injure not only themselves but other drivers.
Another four-wheeled vehicle that comes out during the summer are golf carts. Although they're not built for adventures like ATVs, golf cart accidents can still cause serious injuries.
How dangerous are golf carts?
Just like ATVs, many people assume they can operate golf carts on all types of surfaces. However, golf carts are designed with the purpose of carrying a small number of passengers to destinations under 15 miles per hour. When drivers travel too fast for conditions on a golf cart, they are in danger of ejecting a passenger or even overturning the cart if they take a turn too sharply.
Golf cart accidents happen more often than people would tend to believe. A 2020 study in Traffic Injury Prevention notes that 18,000 golf cart-related injuries occur in the United States every year. During their analysis of golf cart accidents in The Villages, Florida, they found 48% of the accidents resulted in "hospitalization, severe trauma, or death."
One of the reasons why golf cart accidents happen so frequently is the lack of additional safety equipment. Many of these recreational vehicles lack crucial safety features, like seat belts and mirrors, that can help drivers.
Injuries caused by ATV and golf cart accidents
ATV and golf cart accidents can cause drivers and passengers to experience serious injuries. Some of the injuries caused by both accidents include:
Bruises
Broken bones
Lacerations
Soft tissue injuries
Nerve damage
ATV and golf cart accidents can cause injuries varying from moderate to extremely severe.
Liability for recreational vehicle accidents
Depending on the circumstances of your accident, there are multiple parties that you can hold liable for your injuries:
ATV drivers. If you were riding an ATV and were struck by another negligent ATV driver, that ATV driver can be held liable for your injuries.
Motor vehicle drivers. If you were riding an ATV on a street and were struck by a motor vehicle, the driver may be at fault for your accident.
Product manufacturers. If you were riding an ATV or a golf cart with a defective part, you could hold the product manufacturer liable through product liability. The manufacturer must practice due diligence and ensure that all defects are removed from a product before use.
Owners of ATV vehicles. Owners of ATVs who rent them out to consumers also have a duty of care. They must ensure that the ATVs have been properly maintained and function correctly.
Golf cart owners. Golf cart owners hold the same liability as ATV owners. They must ensure that all golf carts are safe for use before renting them out.
Mechanics. If a mechanic was the last person working on an ATV or golf cart, the mechanic could be held liable for your injuries if you are involved in an accident. The courts could argue that the mechanic's work caused a defect in the vehicle.
When you or a loved one have been seriously hurt in a recreational vehicle accident, the personal injury lawyers at Kansas City Accident Injury Attorneys can help. Our proven track record of successful outcomes speaks for itself. Through our attention to detail and thorough understanding of the law, we have earned the respect of insurance companies and defense lawyers. Call our office today at 816-471-5111, or complete our contact form to schedule an appointment. We also serve clients in Lee's Summit, St. Joseph and Parkville, MO as well as Overland Park and Olathe, KS by appointment only.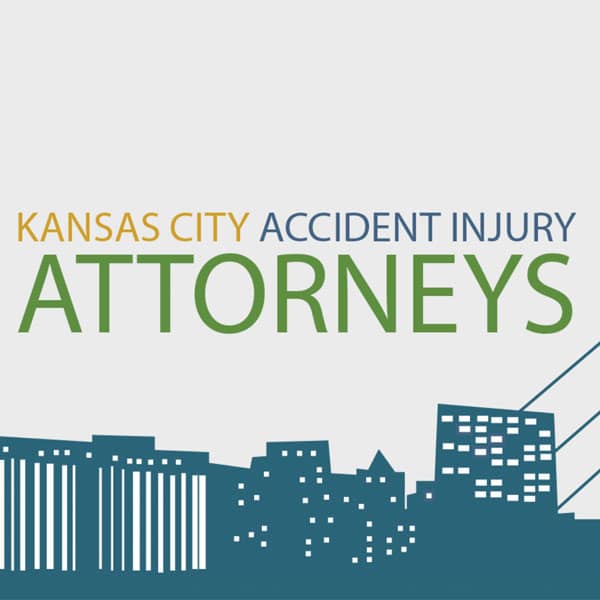 We know that it can feel as if there's no end in sight when you're living with a serious injury. At Kansas City Accident Injury Attorneys, we're on your side from day one. We'll not only fight for your best interests, but we'll help you process and deal with your injury along the way. Our personal injury lawyers handle the insurance company for you, and make sure that you find the tools and resources you need to move forward. When you need an experienced, compassionate Kansas City personal injury lawyer, we answer the call.