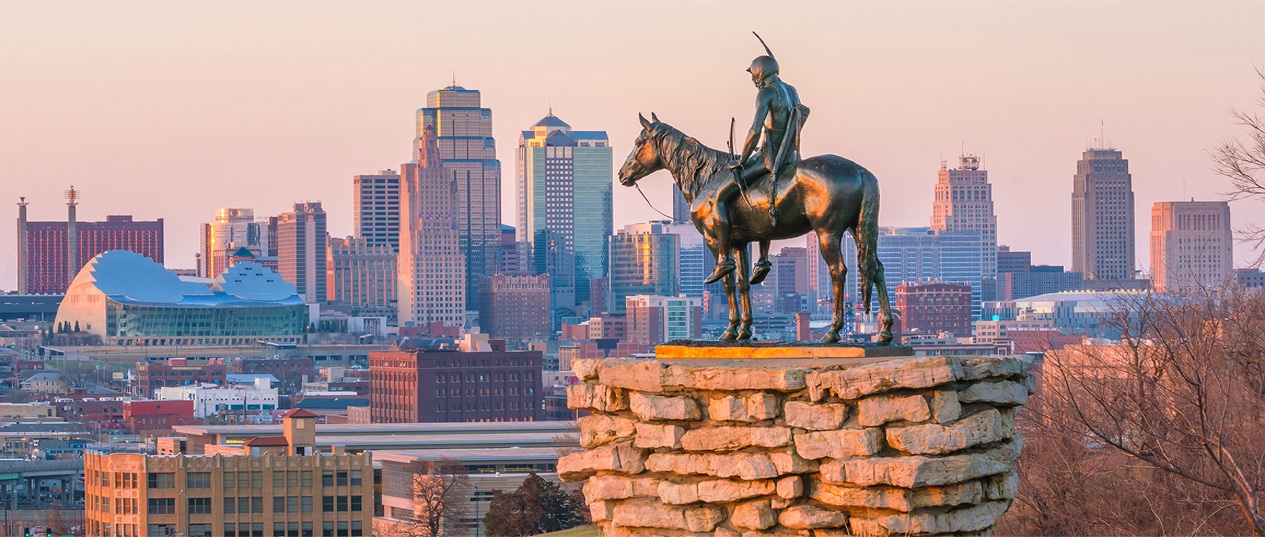 Overland Park Medical Malpractice Attorneys, Johnson County, KS
Seasoned representation when medical professionals make mistakes in Kansas
As patients, we put so much trust into the medical professionals assigned with the responsibilities of providing the best healthcare services. We expect that the medical professional has our best interest at heart and will do everything in his or her power to make our condition better. That is why it is devastating to discover that a medical professional intentionally acted in a negligent manner. While human beings make mistakes, the mistakes that medical professionals make can impact the patient's health for the rest of his or her life. When a medical professional's mistake jeopardizes a patient's life, the medical professional must be held responsible.
At Kansas City Accident Injury Attorneys, our Overland Park medical malpractice lawyers work with seasoned medical professionals to help verify that a doctor, nurse, medical technician, or other health provider failed to provide competent medical care. Many patients require corrective surgery. Sadly, some mistakes are permanent, and patients can die due to medical malpractice. Our seasoned Overland Park injury attorneys are skilled at litigating medical malpractice cases with insurance adjusters, mediators, and in front of juries.
What is medical malpractice?
Medical malpractice occurs when a medical professional fails to perform his or her medical duties at a competent standard. Medical professionals are required to provide all patients with a particular level of care. When medical professionals fail to perform up to this specific duty of care, they can be held liable under a medical malpractice claim. Doctors, nurses, and other healthcare professionals are not the only parties that can be held liable under a medical malpractice claim. Hospitals, urgent care centers, and other medical facilities can also be held liable for the patient's injuries.
How frequently does medical malpractice occur?
Johns Hopkins Medicine found that medical errors were the cause of 250,000 deaths each year, making them the third leading cause of death in the United States, following cancer and heart disease. Johns Hopkins also reported that there are more than 100,000 Americans who die or are permanently injured each year because of medical diagnoses that were either delayed, misdiagnosed, or went unnoticed altogether.
Despite this, very few medical malpractice lawsuits are filed each year – about 20,000 or so.
Do I have a case?
Call now or fill out a form to receive a free confidential consultation
What are the different types of medical malpractice?
There are several examples of medical malpractice. Some forms of medical malpractice are easy to detect, like an injury taking place after a recent surgery. Other forms are more difficult to recognize, like a misdiagnosis. Some common forms of medical malpractice are:
Medication errors. Patients can suffer life-altering injuries when they are prescribed the wrong medication. Common examples of medication errors include dosage mistakes, giving the patient the wrong medication, or pharmacy errors. s
Surgical errors. Surgical errors can occur during or post-surgery. Some examples of surgical errors include puncturing or damaging internal organs, performing surgery on the wrong body part, or performing a surgery in unsanitary conditions. Medical professionals can even be held liable for failing to provide suitable post-surgical care to a patient.
Mistakes during labor and delivery. Birth injuries are injuries that babies receive during the delivery process. Birth injuries can be sustained during the pregnancy, labor, or delivery. Doctors and nurses can cause birth injuries through actions like failing to perform a C-section at the appropriate time or damaging the baby's head during the delivery process.
Anesthesia errors. Patients who are prescribed anesthesia must be given the accurate amount needed for surgery. If the calculation is even slightly off, it can cause the patient to experience permanent injuries like brain damage or even death. Medical professionals can commit these types of errors by administering the wrong dosage, but also by failing to review the patient's medical history or failing to accurately monitor the patient's vital signs during the surgery.
Failing to diagnose a condition. One of the most common forms of medical malpractice involves failing to diagnose a condition that can cause a patient serious harm. Medical professionals can commit these types of errors by either misdiagnosing a patient's condition or by delaying a diagnosis. Depending on the circumstances, the patient's condition can worsen and he or she can suffer additional harm.
Failing to prevent an infection. This type of malpractice error occurs when medical professionals fail to maintain protocols and procedures that prevent infections from spreading, like washing hands or wearing masks. Because infections easily spread within healthcare facilities, medical professionals put the health and safety of patients at risk when they fail to maintain the necessary sanitary standards. Failing to diagnose and treat a condition is also a form of medical negligence, and can lead to a life-threatening condition called sepsis, allowing the infection to spread to other organs or part of the body.
What damages can I seek in a medical malpractice claim in Kansas?
In a medical malpractice claim, damages can fall into three categories:
Economic, or special damages. Economic damages are monetary losses and expenses. Your medical bills, lost wages, and loss of earning potential, as well as any other expenses you accrue as the result of your injuries, all count as special damages.
Non-economic, or general damages. These are the intangible losses you sustain because of your injury. Some examples would be loss of enjoyment in life, pain and suffering, and loss of consortium. Kansas places a cap on these damages, which we can explain during a free consultation.
Punitive damages. These damages are designed to punish a wrongdoer, but they are rarely awarded. You must be able to prove that the doctor or medical professional was deliberately negligent (like operating under the influence of drugs), or that the injury was especially egregious (like cutting off the wrong leg).
How do our Overland Park medical malpractice attorneys fight for victims?
Our Overland Park medical malpractice attorneys have over 30 years of experience fighting for medical malpractice victims. We work with seasoned medical professionals to explain how your accident happened, and why it would not have happened under the hands of a competent medical professional. We understand how the negligent actions of the medical professional will affect your life and your family's life moving forward.
If your doctor committed malpractice, or you suffered injuries due to a defective medical device, you could be entitled to compensation for medical bills, lost wages, and pain and suffering. We are ready to aggressively defend your right to injury compensation.
Do you have a medical malpractice attorney near me?
Our Overland Park office is located at 11900 College Blvd, next to Central Bank. It is available to you through appointment. We also maintain additional offices throughout Kansas and Missouri.
Our Overland Park medical malpractice attorneys are here to help
We are laser-focused on fighting for patients who need help after negligent medical professionals caused them harm. We also fight for spouses, children, and parents when a loved one dies due to medical malpractice. If you or a loved one has suffered an injury, we are here to help.
To discuss your medical malpractice claim, call us at 816-290-7621 or fill out our contact form to schedule your free consultation. From our headquarters in Kansas City, we represent clients across Kansas and Missouri. We have offices in Lee's Summit, St. Joseph, and Parkville, MO, as well as Overland Park and Olathe, KS available by appointment.
Overland Park Office
11900 College Blvd, Suite 301
Overland Park, KS 66210