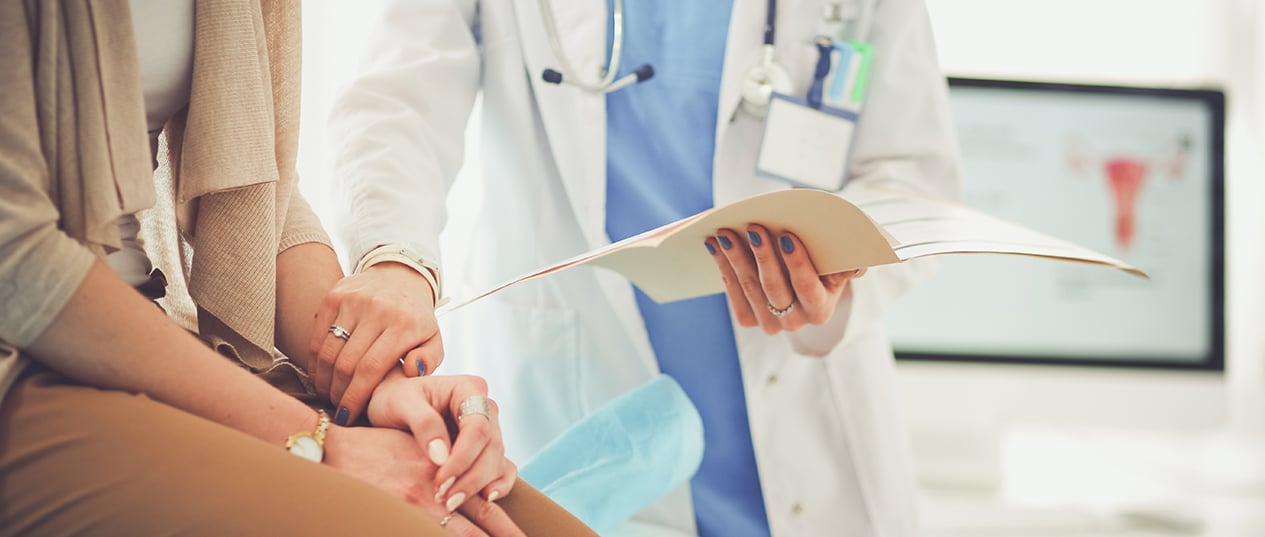 Medical Malpractice Attorneys in Lee's Summit, MO
Aggressive lawyers for victims of medical malpractice in Missouri
Physicians, nurses, and urgent care staff have a huge responsibility when it comes to a patient's condition. The regimen and procedures that healthcare professionals perform are crucial in helping a patient heal. That is why mistakes made by healthcare professionals can be deadly. A patient's condition can worsen because of a simple mistake made by a healthcare professional. When medical professionals make these costly mistakes, they must be held accountable for their negligence. That's why you need a Lee's Summit medical malpractice attorney.
At Kansas City Accident Injury Attorneys, our seasoned Lee's Summit medical malpractice lawyers understand how frequently medical negligence happens. We understand how these mistakes can cause patients to be permanently scarred for life. Unfortunately, many patients require corrective surgery from the negligence of medical professionals. We work with skilled medical professionals to show that the defendants failed to provide the standard of care that each patient deserves. Our aggressive Lee's Summit medical malpractice lawyers are skilled at litigating medical malpractice cases with insurance adjusters, mediators, and before juries.
How common is medical malpractice in Missouri?
There were 545 medical malpractice lawsuits filed in Missouri in 2021. If that seems like a lot, know that an average of half a million residents visit emergency rooms alone in Missouri each year. The true number of visits to primary care physicians, surgical centers, rehabilitation centers, and other medical facilities will, one assumes, number in the millions. So in this respect, medical malpractice lawsuits are not that common.
However, the number of lawsuits filed is not an accurate assessment of how often medical errors cause harm. A 2017 survey by the Institute of Healthcare Improvement found that "four in 10 adults have experience with medical errors, either personally or in the care of someone close to them. Patients report being informed of the error by a provider or other facility staff 32 percent of the time."
Those surveyed also admitted that they do not always report medical errors:
Fifty-six percent of those who did not report the error say they didn't think it would do any good.
Four in ten say they didn't know how to report the error.
Twenty-four percent say the error was an honest mistake.
As you can see, the number of people affected and/or harmed by medical negligence appears far greater than the number of people who go through with a lawsuit.
Do I have a case?
Call now or fill out a form to receive a free confidential consultation
What are the reasons for medical malpractice?
Medical malpractice is a direct result of negligence, either by the medical professionals themselves, or because of policies put into place by a facility. Most acts of medical malpractice are the result of poor communication between staff, and between patients and their healthcare providers. Other causes include understaffing, poor preparation, and even reckless behaviors by providers, such as working under the influence of drugs or alcohol. In some cases, hospital policies contribute to medical malpractice. Putting doctors or nurses on long shifts, failing to provide adequate protective gear or mandate sterilization processes, and negligent hiring practices – i.e., failing to conduct a background check, or hiring doctors with a history of medical negligence – can also lead to patient harm.
Finally, there is a real problem in Missouri with hospital shortages. Since 2005, close to 200 rural hospitals have closed in our state. In fact, Missouri is #8 in the nation for rural hospital closings. Fewer hospitals mean less access to care, increased stress on facilities and workers, and a greater chance of a person with an injury being in critical condition by the time he or she finally reaches a hospital.
What are examples of medical malpractice in Missouri?
Not all medical errors rise to the level of malpractice. However, doctors may be liable for medical malpractice if they failed in their duty of care to their patients, and their patients suffered harm and damages as a result. The most common examples of this failure include:
Failing to diagnose a patient's medical condition. Physicians, nurses, and even lab technicians can fail to accurately diagnose a patient's condition. This mistake often happens when medical professionals are in a rush to complete a procedure and fail to double check or confirm test results. This type of mistake can harm patients by allowing their condition to worsen.
Failure to treat a patient's condition. This mistake can occur as the result of failing to diagnose the patient's correct condition. Instead of providing the correct medical treatment for the appropriate condition, physicians can offer the wrong medication or treatment and make the condition worse.
Poor documentation. Medical professionals can make this mistake when they fail to accurately document the management process of a patient. Nurses and other healthcare professionals must keep accurate records of the patient's caregiving process to help offer the best treatment to patients. Medical professionals must keep records of a patient's medical history, test results, operation notes, lab data, and post-operative care notes. Failing to keep track of these documents can cause a medical professional to make a grave mistake.
Communication errors. Most mistakes are the result of poor communication. A nurse forgets to update a chart, a doctor doesn't warn a patient about side effects, a hospital releases a patient too early – each of these mistakes can cost a person his or her life.
Surgical errors. Doctors will make mistakes during surgery. If those mistakes are caught and addressed quickly, that is not negligence. However, if a mistake goes unnoticed or unfixed – like nicking a bowel and failing to stitch it up or leaving a surgical sponge inside a patient – it can have life-threatening consequences for the patient.
Medication errors. These types of errors can cause serious injury and even death. When medical professionals offer the wrong type of medication to patients or prescribe the incorrect dosage amount, patients can suffer serious injuries or even lose their lives.
Birth injuries. These are among the most devastating medical malpractice cases because birth injuries can affect a child well into adulthood. Failing to order a C-section, failing to provide proper prenatal and antenatal care, and excessive use of forceps, vacuum extractors, and labor-inducing drugs like Pitocin can all lead to birth injuries.
How long do I have to file a medical malpractice claim in Lee's Summit?
The statute of limitations for a medical malpractice claim in Missouri is five years, but there are exceptions to every rule. You should contact a Lee's Summit medical malpractice lawyer as soon as you can to avoid being barred from recovering damages.
Who can your Lee's Summit medical malpractice lawyers hold liable?
Depending on the factors of a medical malpractice claim, there are several parties who can be held liable for the patient's injuries. Some of the responsible parties include:
Physicians. Physicians are the medical professionals who are consistently sued for medical malpractice claims. Because most physicians are independent contractors, they can be held liable separately from the hospitals or urgent care centers where they work.
Nurses. Because nurses are medical professionals who are employed by hospitals, they can also be held liable for any injuries in a medical malpractice claim. In some cases, physicians and other hospital staff can be held liable for the mistakes that nurses make.
Hospital administrators. Whether the hospitals are private or public, these institutions can be held liable in medical malpractice claims. When hospitals fail to thoroughly investigate a medical professional's background and training, that action can be deemed an act of negligence. Another example of hospital negligence is failing to provide an adequate number of registered nurses on duty for quality patient care.
Non-medical personnel. Every medical facility has staff. Mistakes made by personnel can also rise to the level of medical negligence.
What damages can I seek in a medical malpractice claim in Lee's Summit?
You can seek damages for:
Medical bills and associated costs for care
Lost income
Pain and suffering
Loss of consortium/companionship
In some cases, you may be entitled to punitive damages. Missouri caps non-economic damages, like pain and suffering, but has no cap on tangible damages. We can explain more during your free consultation.
Do you have a Lee's Summit medical malpractice lawyer near me?
Our Lee's Summit office is located at 200 NE Missouri Rd Suite 200. Please call for an appointment. Our law firm also has offices throughout Missouri and Kansas.
Call a Lee's Summit medical malpractice attorney for help today
At Kansas City Accident Injury Attorneys, our lawyers have been fighting for medical malpractice victims in Lee's Summit for 30 years. Selecting a lawyer is a crucial step in protecting your rights. We take the tough cases, and the cases where victims suffered serious injuries and even death. We represent families when a loved one dies from a medical error due to negligence.
Our Lee's Summit medical malpractice lawyers are respected by the medical community, insurance adjusters, and our former clients. We fight to hold medical professionals liable for the lost income, pain and suffering, and medical expenses they cause. To discuss your medical malpractice claim, call us at 816-471-5111 or fill out our contact form to schedule your free consultation.