First Year for a New Motorcyclist Is the Most Dangerous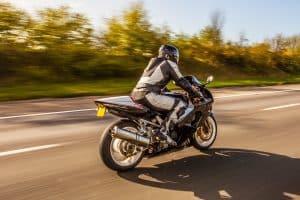 Most people probably think of young guys on fast sports bikes when they think of motorcycle accident victims. The reality is that any inexperienced rider is likely to crash—many of them are over 40. Whether the rider is 16 and riding a 150cc street bike or just turned 50 and treated himself to a 2000cc road cruiser, he is most likely to crash within the first month of owning the bike. As men—and increasingly women—reach middle age, many decide to get a motorcycle and try out life on the open road.
What the numbers say about new rider safety
According to Missouri State Highway Patrol, drivers with a motorcycle qualified permit were in 13 accidents in 2021 versus 33 for those without a motorcycle qualified permit. Studies by the Insurance Institute for Highway Safety found that for the latest reporting year, there were 5,579 motorcyclist deaths, the highest number recorded. Motorcycle deaths continue to increase year over year. According to the latest reporting data, they account for 14 percent of all crashes. The most deadly months are July, August, and September, which is no surprise since this is when the weather is ideal for riders. Further analysis of insurance claim data showed that half of all claims made for supersport bikes—motorcycles capable of speeds up to 200 mph—occurred in the first three months of the policy.
Surprisingly, states requiring riders to take a special training course to get a motorcycle license experience slightly higher claim rates in the first year than states that don't have such a requirement. One reason may be that those states grant graduates of riding classes a full license. In contrast, other states have a learner's permit or graduated license system, requiring that riders get more experience before they are fully licensed.
The key, say the experts, is experience. The more time a rider has to practice on an enclosed course or with an experienced rider, the less likely they will crash when they go out on their own. Riding classes are essential for all new motorcyclists, whether one is required to get a license or not. Operating a motorcycle is a complex task. Simply pulling out on a hill requires the following skills:
Balancing on one foot
Braking to keep the bike from rolling back
Shifting the gears
Feathering the throttle
Watching for traffic
Releasing the clutch
Add to this the weight of the bike, and it's no wonder new riders drop their bikes or crash more often than experienced riders. One study from the Journal of Safety Research shows that experienced riders have a 35-64% lower chance of being in an accident than riders with two years or less of riding experience. With the prevalence of motorcycle accidents, our Kansas City motorcycle accident attorneys have taken on more cases and become well-versed in these accidents. If you are in a motorcycle accident, you need legal assistance.
Get The KC Biker Bible For Free Here! Your KC Guide To Bike Stops and Protecting Yourself On The Road
Tips for buying a safe bike
If you are a new rider or someone who has never ridden but would like to start, you must choose your first bike with safety in mind. A motorcycle that is too big or fast for you will get you into trouble. When choosing a first bike, consider the following:
Your first bike should be between 250cc and 500cc. These bikes are light enough to handle but powerful enough for highway speeds.
Height and weight. If the bike starts to tip, you should be able to handle the weight so that you can keep the bike upright. You should not be on your tippy toes when sitting on the bike.
Riding position. Look at sports bikes if you want a more aggressive position with a harder lean angle. If you are looking for an upright riding position, test ride a cruiser or some models of sports bikes.
Always choose a bike for your skill set and rider level. You can start with a smaller, less powerful bike for the first few years while gaining experience. You will become more comfortable and can upgrade your bike to something a little faster or heavier as you get more mileage.
Motorcycle licensing regulations in KS and MO
Neither Kansas nor Missouri have rigid motorcycle licensing regulations, but they both require a license or endorsement to ride a bike. You may apply for a temporary motorcycle instruction permit in Missouri if you are 16 years old. To obtain a permit, you must pass the Class M written test if you have a driver's license or the Class F and Class M written tests if you do not have a driver's license. To earn your license, you must pass a motorcycle knowledge test and an on-motorcycle skill test. Riders between 16 and 18 must also adhere to Missouri's graduated license restrictions.
In Kansas, to add a motorcycle endorsement to your driver's license, you must pass a vision test, a written test, and a skill test on a cycle or complete an approved motorcycle rider training course. The road is very different from a closed course or training, and accidents happen. When you are the victim of an accident; contact Kansas City motorcycle accident lawyers to protect your rights. You must take every step to get your license and know your rights, as NHTSA reports 36% of riders in fatal accidents DID NOT have licenses.
Have you been injured in a motorcycle accident?
If you've been injured in a motorcycle accident, you need to speak with an experienced motorcycle accident attorney as soon as possible. Please contact us or call our Kansas City office directly to schedule your free consultation. We also have offices in Lee's Summit, Parkville, and St. Joseph in Missouri, and Overland Park, Kansas City, and Olathe in Kansas by appointment only.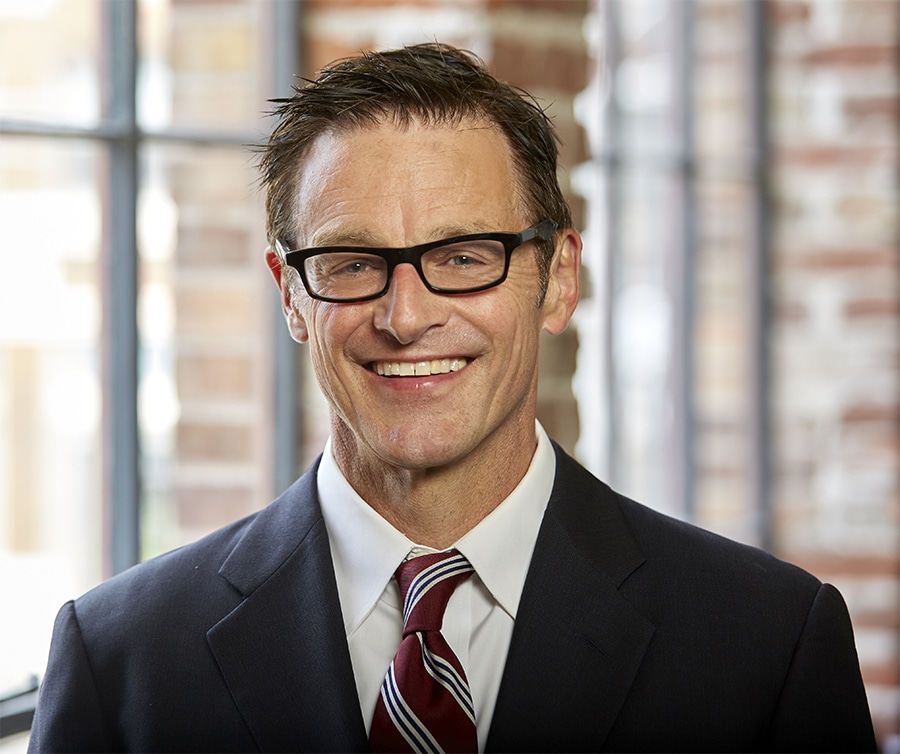 Kansas City personal injury attorney James Roswold of Kansas City Accident Injury Attorneys handles cases dealing with victims of personal injury, medical negligence, wrongful death, workers compensation, nursing home negligence, premises liability, product liability, car accident, truck accident and motorcycle accident cases.