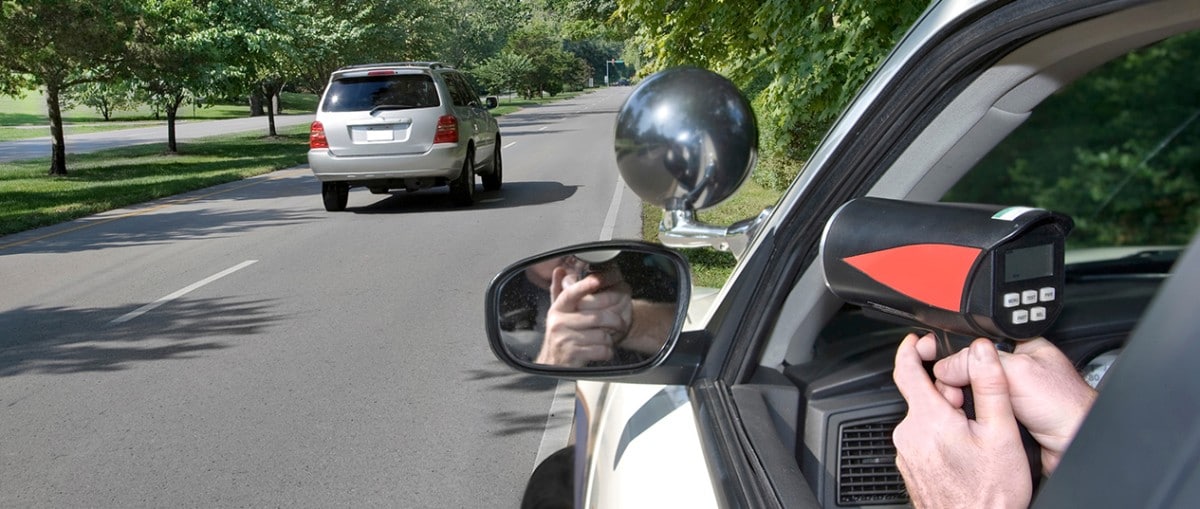 Kansas City Speeding Accident Lawyers
Holding reckless drivers accountable in Missouri and Kansas
It's okay for a Kansas City Chiefs running back to speed down the sideline. It's not okay for a driver to speed on interstates, highways, city, or rural roads. Drivers who speed create a danger to other drivers because speeding drivers create unnecessary emergencies and make it difficult for other drivers to react. Drivers who speed may lose control of their car, especially if they speed through a curve or hit bad weather.
At Kansas City Accident Injury Attorneys, our car accident lawyers have been fighting for drivers, passengers, pedestrians and bicycle riders in Kansas and Missouri for more than 30 years. We work with police and investigators to confirm a driver is speeding. We examine radar evidence, skid marks, and many other types of evidence to show how fast a driver was traveling. We demand full compensation for any injuries that you suffer due to a car accident. Our lawyers seek wrongful death damages when a speeding driver kills a loved one.
Do I have a case?
Call now or fill out a form to receive a free confidential consultation
Why is speeding so dangerous?
Drivers who speed make it difficult for other drivers to get out of their way, to make turns, to merge into traffic, and to prepare for any traffic emergencies. Speeding, however, affects much more than drivers' ability to navigate traffic:
Speeding reduces the time a driver has to react to an emergency.
Speeding increases the odds a driver will lose control of his/her vehicle.
Speeding reduces the stopping distance a driver needs to avoid rear-ending a car in front, or avoiding other cars on the road.
Speeding increases the force of impact if a collision does occur.
Speeding may affect the efficiency of seat belts and airbags.
Why do people speed in Kansas City?
Drivers offer numerous excuses for driving too fast. These responses are that – just excuses. Drivers who speed or drive too fast for conditions deserve to be held accountable for the injuries and deaths they cause. There's rarely a legitimate excuse for speeding.
Some of the many reasons Missouri and Kansas drivers speed include:
Distracted driving. Drivers who text while driving or talk on their smartphones while driving often don't realize how fast they're driving. It takes just a momentary lapse in concentration to drive 5,10, or higher amounts over the speed limit.
Traffic conditions. When traffic is congested, many drivers speed to get around the congestion. When there isn't much traffic on the road, some drivers see the open road as a reason to press on the accelerator and go as fast as they can.
Running late. Many drivers speed if they need to be somewhere by a certain time. It is better to miss a meeting or an appointment by 10 minutes or longer than to cause an accident that may kill someone, or cause a victim to suffer serious injuries.
Not being aware of the speed limit. Drivers have a responsibility to know the speed limit of all the roads they travel on. If a driver doesn't see the speed limit posted, the driver should stay in the right lane and slow down until another speed limit sign appears.
There are some drivers who just like the thrill of going fast. This may be true if a driver has a fancy new car, or a driver wants to impress someone. Many teenagers fail to appreciate the dangers of speeding. Many adults do appreciate the dangers, but they take the risk of driving fast anyway.
How do our Kansas City Lawyers prove a driver was speeding?
There are many ways to show a driver was speeding including:
Driver testimony. A starting point is the testimony of the driver of the car who was struck by the speeding driver. You or the driver of your car should know how fast you were going. The driver can then state whether the negligent driver was traveling faster and approximately how much faster.
The testimony of eyewitnesses. We investigate who else observed or was part of the accident. Eyewitnesses can testify about what conditions such as speeding led up to the accident.
Reconstruction experts. Our Kansas City car accident lawyers work with traffic reconstruction experts who often use engineering principles and computer graphics to reconstruct how fast the driver who struck you was traveling.
Dashboard cameras and black boxes. These days, many cars have dashcams which may record how the accident occurred. Some cars and many trucks also have black boxes that have a lot of relevant data that may be helpful.
Police information. The police may have radar evidence if they observed the negligent driver right before the accident happened. Police are regularly called to investigate the accident. They should note the speed limit, traffic conditions, the damage to the vehicles, skid marks, and other evidence that can help indicate a driver's speed.
As a general rule, the longer the skid marks are, the faster the driver was going. The extent of the damage to the vehicles is also a strong indicator of a driver's speed.
Another possible source of evidence that our car accident attorneys explore is whether there was any video of the accident. Many commercial businesses and homes have doorbell cameras and other types of video surveillance which may have captured the accident.
Common injuries caused by speeding accidents
Any car accident puts you at risk of serious injuries, but those risks increase if one or both drivers were speeding. This is because the force of the impact is greater when cars are moving at higher speeds. Speeding accidents can cause many serious injuries including:
Broken bones
Internal organ damage
Soft tissue injuries
Head, neck, and shoulder injuries
Crush injuries leading to amputation/limb loss
Loss of hearing or vision
Nerve damage
Sadly, many speeding accidents cause the death of a loved one. We file wrongful death claims on behalf of the family members when a loved one dies.
Do you have a car accident injury attorney near me?
Kansas City Accident Injury Attorneys has an office at 510 Walnut Street, only a few blocks from City Hall. We also maintain five different locations throughout Missouri and Kansas.
Fighting for Kansas City victims of speeding accidents
At Kansas City Accident Injury Attorneys, our car accident lawyers have a strong track record of successfully settling personal injury cases and obtaining favorable verdicts in court. We fight aggressively to hold all responsible people, including the driver and the owners of the vehicle, accountable for the speeding accidents they cause. We demand compensation for your financial losses and your pain and suffering.
To learn more about your rights and how we can help you when any type of accident happens, call us at 816-471-5111, start a live chat today, or use our contact form to schedule your free consultation. From our headquarters in Kansas City, we represent clients across Kansas and Missouri. We have offices in Lee's Summit, St. Joseph, and Parkville, MO as well as Overland Park and Olathe, KS available by appointment.
Related: