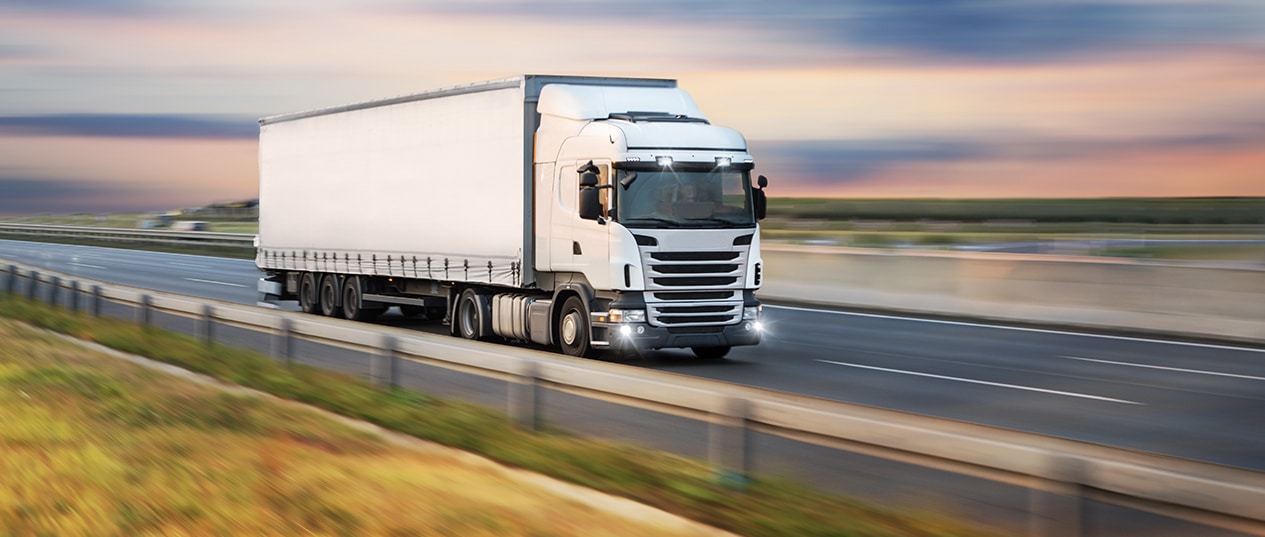 Truck Accident Attorneys in Olathe, KS
Fighting for truck accident victims in Kansas
Commercial trucks are some of the biggest vehicles on the road. With this amount of weight, there are differences in the ways that a truck driver must operate their vehicle as opposed to a passenger vehicle. They can sometimes forget the power they hold in their hands when they are operating a truck which can lead to tragedy. As you might imagine, truck drivers are less likely to experience the tragedy that these accidents bring. Other vehicles on the road and their passengers will be the ones to experience the trauma and be left to pick up the pieces.
If you want the negligent party to be held responsible for their actions, you want to hire an Olathe truck accident attorney. Kansas City Accident Injury Attorneys have experience handling truck accident cases, and we will work alongside the police, doctors, and other relevant parties to build a strong case and get you the justice you deserve. While you are focused on physically and mentally healing, the insurance company is busy trying to find a way to deny your claim. Even if they do decide to pay out your claim, they will attempt to offer the lowest amount possible. Let us handle them for you.
Why are truck accidents so catastrophic?
As you may have guessed, the main reason that a truck accident is so catastrophic is due to the size of the vehicle. This combined with speed and unpredictable road conditions can leave accident victims with life-altering injuries or with loss of life.
Not only is size a contributing factor but so is weight. While an empty cargo truck may not seem as though it can cause damage it can. If the truck is loaded it can weigh even more. The cargo can even fall onto the road and cause even more devastation. On average passenger vehicles can weigh a mere 3,300lbs compared to the 30-40 tons that an 18-wheeler can.
While the truck driver is responsible for how they operate the truck, the trucking company can also hold liability if certain procedures are not followed. Truck drivers owe a duty of care to others on the road and if this duty is breached, accidents can occur.
What are the causes of Olathe truck accidents?
While we can empathize with truck drivers and the responsibility they have to transport goods from one location to another, this does not mean they should be allowed to be reckless in their actions and leave injured parties in their wake. There are various rules they must follow at state, local, and federal levels. If they do not, this can be seen as negligent. Our Olathe truck accident attorneys have seen various causes of truck accidents including:
Inadequate training: When you begin a new job, regardless of your experience level, there needs to be training on best practices. With truck driver shortages in mind, many truck companies have decided to skip the training phase and place new drivers on the road immediately.
Fatigued driving: The pay model for many truck drivers is miles, not by hours. This means that the more miles they drive the more money they make. This often pushes drivers to the limit, and they can be fatigued on the road. Driving while fatigued is like driving while intoxicated and can have the same outcomes. It has even been cited as the second leading cause of truck driver impairment in 2019.
Intoxication and impairment: In an attempt to stay awake longer, some truck drivers will use drugs (legal or not). This causes delayed reaction times and is illegal. No driver of any vehicle should drive under the influence of drugs or alcohol.
Speeding: Truck drivers are often under tight deadlines which causes them to speed and get to their destination faster. Due to the size of the trucks they are driving, it takes longer for truck drivers to come to a complete stop. If they are speeding, by the time they see something on the road it may be too late to stop in time.
Distracted driving: Driving while distracted is one of the most common causes of vehicle accidents. Since truck drivers are often on the road alone for extended periods of time, they may try to find ways to keep their minds busy with distractions. This is a serious mistake that can end in tragedy.
Do I have a case?
Call now or fill out a form to receive a free confidential consultation
What are common truck accident injuries?
Depending on how severe the truck accident is you can suffer life-altering injuries. Some of the most common injuries sustained after a truck accident include:
Traumatic brain injuries: Any trauma to the brain can change your cognitive functions. There are cases, such as with whiplash where there is no direct impact on the head and a TBI can still be caused.
Spinal cord injuries: You may suffer from nerve damage or paralysis if you sustain these kinds of injuries.
Broken bones: While this can happen in any type of collision, it is often more common in truck accidents.
Traumatic amputation: Underride accidents can lead to crushing injuries so severe that a victim's limb can be severed. In some cases, a victim may need to have a body part amputated because it cannot heal.
Burn injuries: If there are flammable items on the commercial truck, you may sustain burn injuries.
Internal injuries: If you experience blunt force trauma or penetrating trauma your internal organs may become punctured.
If the unimaginable happens your loved one may pass away from the accident. We can file a wrongful death lawsuit on your behalf if this is the case.
Who can be held liable for a truck accident?
Liability may be complex as there can be multiple parties who can be involved in the causation of these accidents. The truck driver may not be the only one who acted negligently to cause this accident which is why you will need someone experienced on your side fighting to ensure your rights are protected.
The trucking company can also be held liable if they did not properly train their driver or maintenance was not performed on the truck. If an inspection of the tuck was not conducted when it was due, this can endanger the lives of everyone on the road. Truck companies are also required to perform random drug testing to ensure their drivers are not using or abusing drugs and driving.
Other potential liable parties include:
The shipper
The broker
A third-party driver
A local government in the case of poor road design
What damages can I seek for an Olathe truck accident?
While every truck accident case is different, the types of damages you can seek are generally the same. Kansas City Accident Injury attorneys will work to obtain compensation for the following:
Lost income
Past and future medical expenses
Paint and suffering
Loss of enjoyment of life
Punitive damages (when applicable)
In the event of a wrongful death, we will also seek burial and funeral expenses.
Do you have a truck accident lawyer near me?
Our Olathe office is located at 110 South Cherry Street, Suite 102. Call for an appointment. We also have other offices throughout Kansas and Missouri.
Contact an Olathe truck accident attorney for help
If you have been involved in a truck accident it is critical that you hire an experienced Olathe truck accident attorney. Insurance companies will often try to deny your claim even if it is beyond obvious that their negligent actions caused the accident.
After a truck accident, you will need to seek immediate medical attention – and then contact Kansas City Accident Injury Attorneys at 816-290-7621 or fill out our contact form to schedule a free initial consultation.
Olathe Office
110 S Cherry St Suite 103,
Olathe, KS 66061