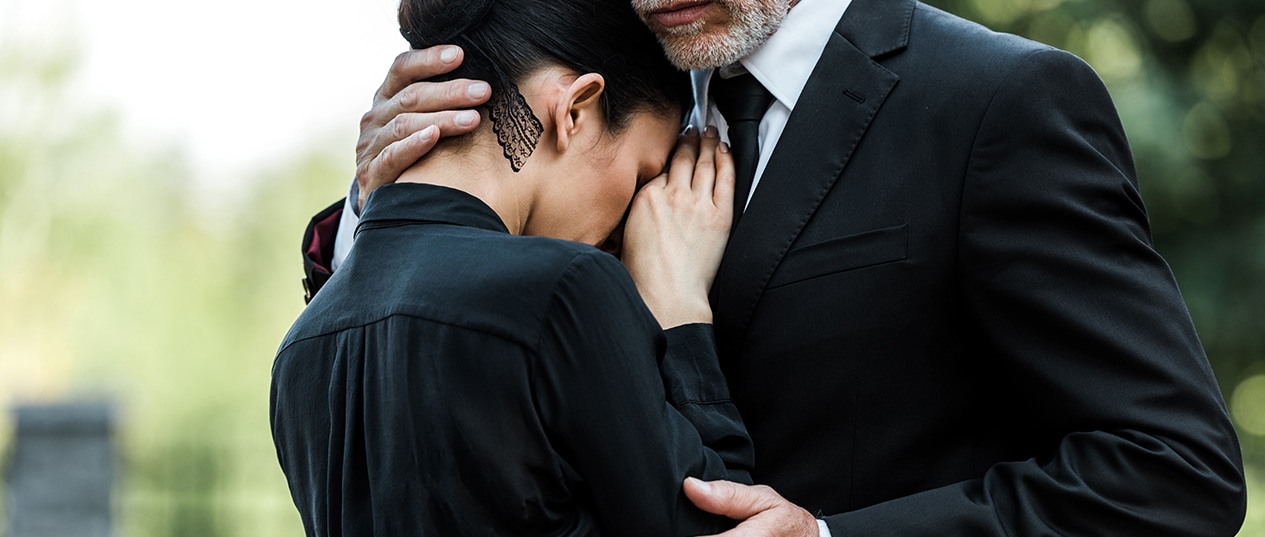 Wrongful Death Attorneys in St. Joseph, MO
Advocating for surviving family members of wrongful death victims in Missouri
When a loved one passes away due to the negligent actions of other parties, those who are left behind have no idea what to do next. You are not only grieving the loss of your loved one but are also questioning how the accident happened and what legal options you might have. While this is not what you want to think about after the loss of a loved one, it is, unfortunately, a necessary topic that needs to be addressed. There are various expenses and damages that the family will incur from the loss of a loved one.
This is a traumatic experience for all involved and finding answers can be difficult in some cases. Kansas City Accident Injury Attorneys will use all the resources at our disposal to find who the negligent party is and hold them accountable for their actions. Our St. Joseph wrongful death attorneys will work with traffic reconstruction experts, investigators, and product safety professionals. There are several parties that can be held liable for your loved one's death, and we will work to find out who is really at fault.
Our track record speaks for itself, and our most publicized verdict was that of two parents who lost their three-year-old daughter. We were able to obtain a $1 million verdict on their behalf which was considered a nationwide record for the death of a minor.
What are the common causes of wrongful death in St. Joseph?
Most wrongful death cases are the result of another person's negligence. Common causes include:
Car accidents
Truck accidents
Motorcycle accidents
Slip and falls
Nursing home abuse and negligence
Worksite accidents
Construction accident
Animal attacks
Defective products
Medical malpractice
Dangerous children's products
Who is liable for a wrongful death in St. Joseph?
If a loved one has passed away because of another's negligence, there may be several parties that can be held liable as a result. This is especially true in medical malpractice and defective product cases. In medical malpractice cases, it may not have been the doctor who was solely responsible for the death but other medical professionals.
In some cases, the medical facility may be the responsible party for the death. Product liability cases are especially complex because there are several parties that are involved in creating a product such as designers, manufacturers, and marketers. This is why you should have a St. Joseph wrongful death attorney on your side to determine who the negligent party is.
Do I have a case?
Call now or fill out a form to receive a free confidential consultation
Who can file a wrongful death claim in St. Joseph?
One of the first hurdles to get over is who can file a wrongful death claim. The surviving family that can file a claim include:
The spouse of the deceased
Children or adopted children
Siblings of the deceased in certain cases
Another court-approved party
Depending on the deceased and who they have left there may be parties that are eligible to file a claim. You will need to discuss who can file a claim with an experienced St. Joseph wrongful death attorney. The party or parties that can file a wrongful death claim will also be entitled to compensation that is awarded through the claim. This can be a contentious topic for some families.
What damages can be awarded through a wrongful death claim?
The amount of damages you can obtain is determined by the court and a jury. Some of the damages you and your family may be entitled to receive from a wrongful death claim include:
Loss of inheritance
Funeral and burial expense
Medical bills related to the accident that were incurred prior to the death
Loss of the expected earnings of the deceased
Loss of benefits such as health insurance or pension plans
Loss of companionship, love, or society
Loss of consortium (for the spouse of the deceased)
Mental anguish, pain and suffering
The estimated value of goods and services the deceased would have provided to their dependents and family
Punitive damages
While this is a general list, it does not apply to every case. Bereavement and grief are not damages that you can recover. When it comes to a minor, however, many of these damages do not apply and it will be presumed that their lost earning potential would be equal to what their parent's income is.
When the deceased party did not care for a disabled person, minor, or an elder over the age of 65 and is not working full time, the loss of earning potential is calculated differently. In this case, it will be presumed that their care is equal to the state weekly wage plus ten percent.
Regarding medical malpractice and wrongful death claim, there is a cap on the amount that can be awarded. In other cases, however, there is no cap on recoverable damages. There are additional damages that you may be entitled to, often referred to as pecuniary damages. These include but are not limited to:
Loss of filial care or attention
Bereavement
Los of parents' care, guidance, education, or trading
Loss of marital care, advice, counsel, or attention
Each wrongful death case is unique and will have various factors that need to be considered to determine what kinds of damages you might be entitled to. It is best to contact a St. Joseph wrongful death attorney to discuss your legal options and potential damages.
Do you have a wrongful death attorney near me?
Our St. Joseph office is located at 2501 Frederick Avenue Suite 100 by appointment. We also see clients throughout Missouri and Kansas.
Call a St. Joseph wrongful death attorney today
Wrongful death cases are especially difficult as there is no way to erase the emotional pain that comes with the death of a loved one. Your loved ones cannot speak for themselves, but a St. Joseph wrongful death attorney can speak for them. An investigation will require the cooperation of police, experts, and witnesses on the scene. There may be other parties we may need to work with to show the court and the jury who the accident happened to and how your family has been affected by the death.
There is no amount of money that can replace your loved one and our St. Joseph wrongful death attorney understands how difficult these kinds of cases can be. We will work to get you the justice you deserve for your loved one while you focus on your grieving process. Justice often means that the liable party should pay the highest amount possible for the harm they have caused. Do not let the insurance companies deny your claim outright, instead call Kansas City Accident Injury Attorneys at 816-290-7621, or complete a contact form to schedule a free consultation.
St. Joseph Office
2501 Frederick Avenue,
St. Joseph, MO 64506