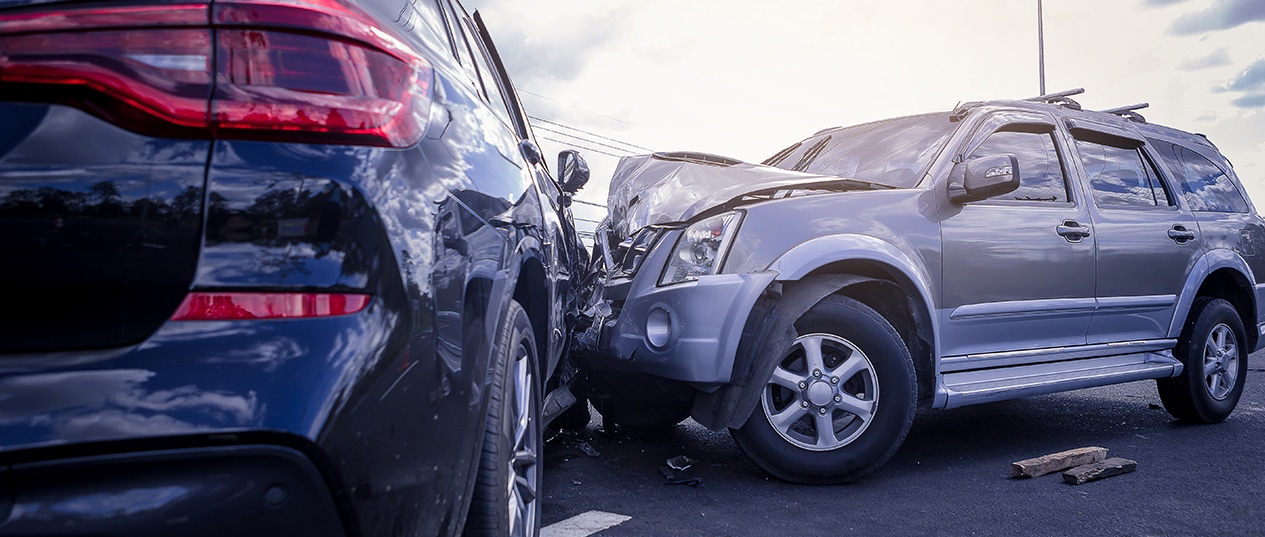 Car Accident Attorneys in Parkville, MO
Fighting for car accident victims' rights throughout Missouri
Car accidents can change a victim's life forever. All it takes is for one negligent decision for an innocent person to be injured. Car accidents can cause destruction and devastation with injuries ranging from minor to severe. You and your family should not be left to suffer the emotional and financial losses that are caused by car accidents. You should be protected and have the right Parkville car accident attorney by your side.
Kansas City Accident Injury Attorneys has decades of experience representing car accident victims in all types of cases. We will work with traffic reconstruction experts, medical professionals, police, and investigators to build a solid case. We are not only there for accident victims but their families as well. We understand that this does not only affect one person but entire households. We often see cases where family members quickly become caregivers for an injured relative.
What types of car accidents do you handle in Parkville?
Car accidents can happen in a number of ways, and this often leaves victims reeling. Injuries are common after even a minor accident. Over the years our Parkville car accident attorneys have handled numerous types of car accidents including:
T-bone accidents
Head-on crashes
Intersection accident
Sideswipe accidents
Hit and run accidents
Rear-end collisions
Uber and Lyft accidents
Multi-vehicle collisions
Rollover crashes
Turning Accidents
This is a general list of the kinds of accidents that our attorneys encountered most often. Over the years we have seen various ways that accidents occur and have become familiar with how to handle all kinds of car accident cases. Speak with a Parkville car accident attorney today.
What causes Parkville car accidents?
The primary cause of car accidents is driver negligence. There are various ways that a driver can be negligent, including:
Distracted driving
Driving under the influence of drugs or alcohol
Traffic violations
Speeding
Driver fatigue
Reckless driving (such as tailgating or speeding)
Car accidents in Parkville can also be caused by taking a curve too fast or driving too fast for current conditions, as well as by road defects or defective car parts. Your Parkville car accident attorney will investigate your case and prove how the accident occurred and who the responsible party is.
Do I have a case?
Call now or fill out a form to receive a free confidential consultation
Who can be held liable for a Parkville car accident?
While the primary negligent party is the driver of the vehicle which caused the accident, there are also other parties that can be held liable. It is important to file a claim against all negligent parties that caused your accident. Other parties that can be held responsible for a car accident are:
Manufacturer, distributor, or retailer for vehicle parts
The owner of the vehicle
Any state or governmental entity that caused the accident
Taverns and other businesses that sell alcohol
It is important to note that not every state will hold taverns and other liquor establishments liable if they serve alcohol to a person who is visibly intoxicated. Missouri does have dram shop laws prohibiting the sale of alcohol to a person who is visibly intoxicated. There can be other parties that can be held liable for your car accident depending on the facts surrounding your case. You do not have to worry about who is liable; let our Parkville car accident attorneys do the work for you.
Injuries after a Parkville car accident
There is a range of injuries that you might sustain from a car accident. In the most heart-wrenching cases, a person dies from a car accident. If this happens then one of our Parkville car accident attorneys will file a wrongful death claim on behalf of the surviving family and loved ones. Other injuries that can be sustained from a car accident include:
Broken bones
Traumatic brain injuries
Spinal cord injury
Burn injuries
Internal organ damage
Herniated discs
Fractures, dislocations, and ligament damage
Scarring and disfigurement
Complex regional pain syndrome
Loss of limb
You may become disabled due to the injuries you sustain in a car accident and the negligent party must be held responsible. These injuries will require medical care for months and sometimes years. If you are permanently disabled from an accident you will need ongoing medical care. Through a personal injury claim, we will seek damages that take these needs into account.
Obtaining compensation for your car accident damages
Aside from the medical bills that are piling up from your accident, there are other financial concerns that arise. This is often a burden that is placed on accident victims and their families. A Parkville car accident attorney from our firm will work to obtain the following compensation for your damages
Continued medical care
Past medical expenses
Loss of consortium
Scarring and disfigurement
Pain and suffering
Lost income
Loss of future earnings
Property losses
Punitive damages
Depending on the facts surrounding your case, the compensation you are entitled to will vary. We must show that the other party owed you a duty of care and when they breached this duty it caused you injury which led to damages. These elements will be critical in determining how much compensation you may be entitled to.
Do I need a lawyer after a car accident in Parkville?
An experienced Parkville car accident attorney from our firm will begin to build a case through discovery. We will gather evidence, witness statements, and medical records to show the extent of your injuries and damages. This will also help to prove who the negligent party was. In Missouri, there is a five-year statute of limitations for all personal injury claims. In most cases, claims are made within the first year or so. You do not have much time to waste after an accident and will need to contact a Parkville car accident attorney immediately.
You should also remember that while there is a general statute of limitations for car accident claims, there are also other statutes that may apply to your case. A knowledgeable attorney will be able to explain which statutes apply to your case and what needs to be done for your case to move forward.
Kansas City Accident Injury Attorneys uses a hands-on approach for each case we take. We will negotiate with insurance companies and prepare to file a lawsuit if it means protecting your rights. We will go the extra mile for our clients. Through the years we have been able to establish a reputation for garnering results. Our peers respect us, and our clients praise us.
Do you have a car accident attorney near me?
Our Parkville office is located at 8600 NW 64th Street Suite 945. Please call for an appointment. Our lawyers have offices throughout Missouri and Kansas.
Contact a Parkville car accident lawyer today
Kansas City Accident Injury attorneys has several offices in Missouri and Kansas to make meeting with clients a breeze. When we take your case, we do not charge you any fees unless we win. This means you do not lose when you call us. When you need an experienced firm on your side, contact our Parkville car accident attorney. Call us at 816-290-7621 or complete our contact form to schedule a free consultation today.