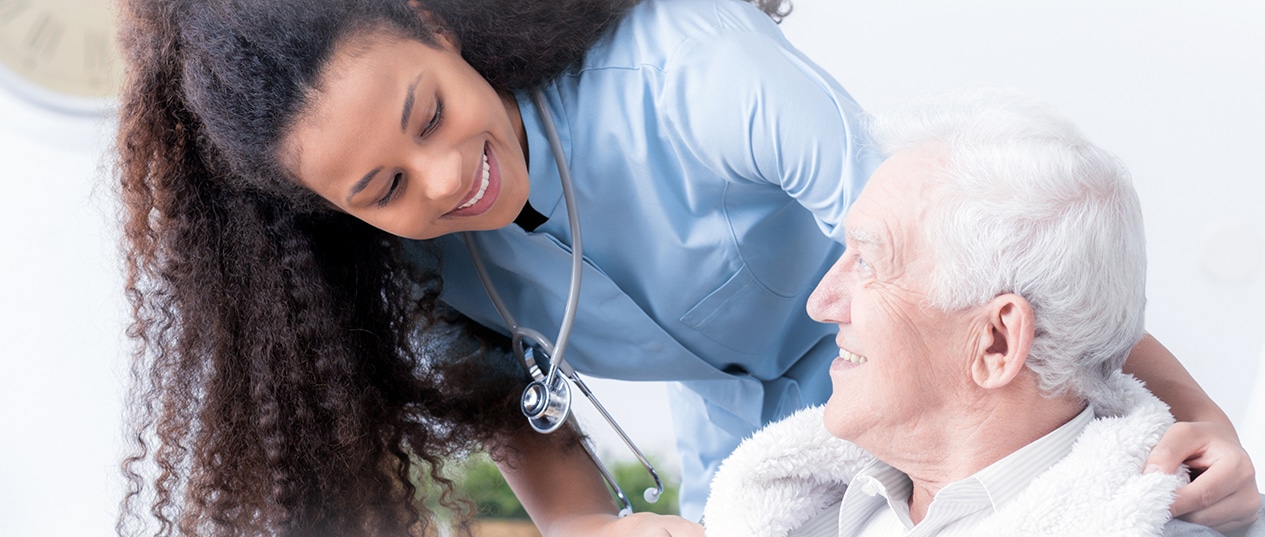 Nursing Home Abuse Attorneys in Lee's Summit, MO
Lee's Summit nursing home lawyers hold reckless caretakers accountable in Missouri
The elderly are a vulnerable population; they deserve to live out their golden years in safety and security. For those living in nursing homes and assisted living facilities, that safety and security is in the hands of others. When residents are hurt, they have legal options. Our Lee's Summit nursing home abuse lawyers can help.
At Kansas City Accident Injury Attorneys, our Lee's Summit nursing home abuse and neglect attorneys have over three decades of experience fighting for senior care rights. We file nursing home abuse claims against nursing homes and staff members who physically, emotionally, sexually, or financially abuse seniors. We also file negligence claims when nursing homes fail to comply with acceptable nursing home standards.
Why is elder abuse so common?
Next to children, the elderly are a demographic that many predators attempt to control. One reason the elderly can easily be taken advantage of are physical limitations. Seniors become physically weaker as they age, making it less likely to fight off any physical attacks. Their mobility also changes, making slips, trips, and falls more likely. In some cases, you may think your loved one fell on his or her own accord, but that may not be the case.
Many seniors also suffer from cognitive conditions like Alzheimer's and dementia or take medications that can affect memory. Because an unfortunate side effect of these conditions is memory loss, many seniors can be taken advantage of, and either forget that the incident occurred or are not believed when they report abuse. Nursing home abusers can also manipulate a resident's medication to ensure their victim stays quiet.
How many nursing home residents are abused?
According to the World Health Organization (WHO), there are one in six people at least 60 years old and over who have experienced some form of nursing home abuse during the past year. In nursing homes and other long-term care centers, two out of three staff members have reported committing some form of abuse in the past year. The National Council on Aging reports that as few as only one in 24 cases of abuse is actually reported, meaning the numbers may be even higher.  Sadly, there has been an increase in nursing home abuse cases since the beginning of the pandemic.
Do I have a case?
Call now or fill out a form to receive a free confidential consultation
What are the different forms of nursing home abuse?
The seven different forms of nursing home abuse are:
Neglect. This form of abuse is the intentional failure to provide caretaking duties to a nursing home resident. Some examples of neglect include failing to provide necessary medical devices or services, failing to provide the basic necessities like food and water, and failing to assist in the personal hygiene of the nursing home resident.
Abandonment. This form of abuse is the intentional desertion of a nursing home resident by a caregiver. Seniors who find themselves alone in a public location or in a long-term care center can be considered abandoned by their caregivers.
Financial abuse. This form of abuse is the illegal and immoral use of a senior's assets. Some forms of financial abuse include writing personal checks without the senior's permission, manipulating a senior to sign over guardianship rights, and forging a senior's signature on documents.
Emotional abuse. This form of abuse is the intentional infliction of pain and distress through nonverbal and verbal actions. When caregivers hurl verbal insults, threats, or intimidation tactics on nursing home residents, they are emotionally abusing those residents. One method that caregivers use to execute emotional abuse on a resident is social isolation. This is when a nursing home resident is purposely kept away from all social connections and given the "silent treatment."
Sexual abuse. This form of abuse is non-consensual sexual contact between the caregiver and the nursing home resident. Inappropriate sexual acts like sodomy, unwanted touching, coerced nudity, and taking sexually explicit photos are forms of sexual abuse that happen in nursing homes. Some signs that sexual abuse is happening to a nursing home resident consist of torn or stained clothing, bruising around the genitals, unexplained venereal diseases, and unexplained bleeding around the genitals.
Physical abuse. This form of abuse is the use of physical force that can cause physical pain and serious injury to a nursing home resident. Some forms of physical abuse involve hitting, slapping, shaking, burning, and pinching residents. Physical abuse can also include physically attempting to restrain and force residents into confinements, or even force-feeding residents to take their medications.
Self-neglect. Self-neglect is the final form of nursing home abuse. It occurs when the elderly can no longer care for themselves but fails to obtain the care and assistance they need from someone else.
What are the signs of nursing home abuse and neglect?
Some signs of nursing home abuse and neglect are obvious – physical bruises, dirty rooms, unsafe pathways, missing bedrails – but others may not be. Call our nursing home neglect attorneys in Lee's Summit if you notice any of the following signs:
Changes in your loved one's hygiene
Changes in your loved one's personality, including withdrawal from social activities
Bruising around the wrists or ankles, which may indicate physical constraints
Bruising around the genitals or anus, or blood in urine or stool
Unexpected weight loss
Reacting to certain residents or staff members with fear
What is the nursing home Bill of Rights?
Any nursing home or assisted living facility which accepts money from the Centers for Medicare & Medicaid Services (CMS) is obligated to "protect and promote" certain rights under Federal law. Residents have a right to:
Be free from discrimination
Be free from abuse and neglect
Exercise your rights as a U.S. citizen
Have your representative notified
Get proper medical care
Be treated with respect
Be free from restraints
Have protections against involuntary transfer or discharge
Participate in activities
Spend time with visitors
Form or participate in resident groups
Manage your money
Get information on services and fees
Get proper privacy, property, and living arrangements
Make complaints
You can find an in-depth description of these rights here.
Who can be held liable for nursing home abuse in Lee's Summit?
If your loved one is being abuse or neglected in a nursing home, there may be several liable parties.
The abuser. The person who is actively abusing your loved one can be held liable for any injuries he or she causes. This is the case if the abuser is a staff member or another patient.
The nursing home administrators. Administrators not only owe residents a duty of care; they are also accountable for negligent hiring practices. If a facility employs people who should not be working with the elderly, fails to implement a design that is safe for those with mobility issues, or ignores reports of abuse or neglect, we can help.
The facility owner. Property owners owe a duty of care, too. The owner of the facility may be liable if your loved one is hurt, and that injury could have been avoided if the owner had made the home safer.
Doctors and nurses. Medical personnel can be liable if they commit acts of negligence, but they can also be liable for not reporting abuse. Doctors and nurses are mandated reporters; if they fail to report their suspicions, they may even face criminal charges.
Do you have a Lee's Summit nursing home abuse lawyer near me?
Our Lee's Summit office is located at 200 NE Missouri Rd Suite 200. Please call for an appointment. Our law firm also has offices throughout Missouri and Kansas.
Our Lee's Summit nursing home abuse attorneys file personal injury lawsuits on behalf of individuals and families, making it clear that the life of a senior is just as precious and deserving of respect and compensation as any younger person. We diligently review any complaints about nursing home care with the resident, family members, and other residents. We work with investigators and conduct extensive discovery, including searching for any other complaints about the nursing home from other residents or by the state. If your loved one has died because of neglect or abuse, we will fight to hold the negligent parties accountable through a wrongful death lawsuit.
Lee's Summit nursing home abuse and neglect attorneys you can trust
Our injury attorneys serving Lee's Summit settle many nursing home abuse cases and are ready to try your case before a jury if necessary. We fight to hold nursing homes and staff members responsible for failing to treat your loved ones with the compassion and understanding that they deserve. To discuss your nursing home abuse claim, call Kansas City Accident Injury Attorneys at 816-471-5111 or fill out our contact form to schedule your free consultation.