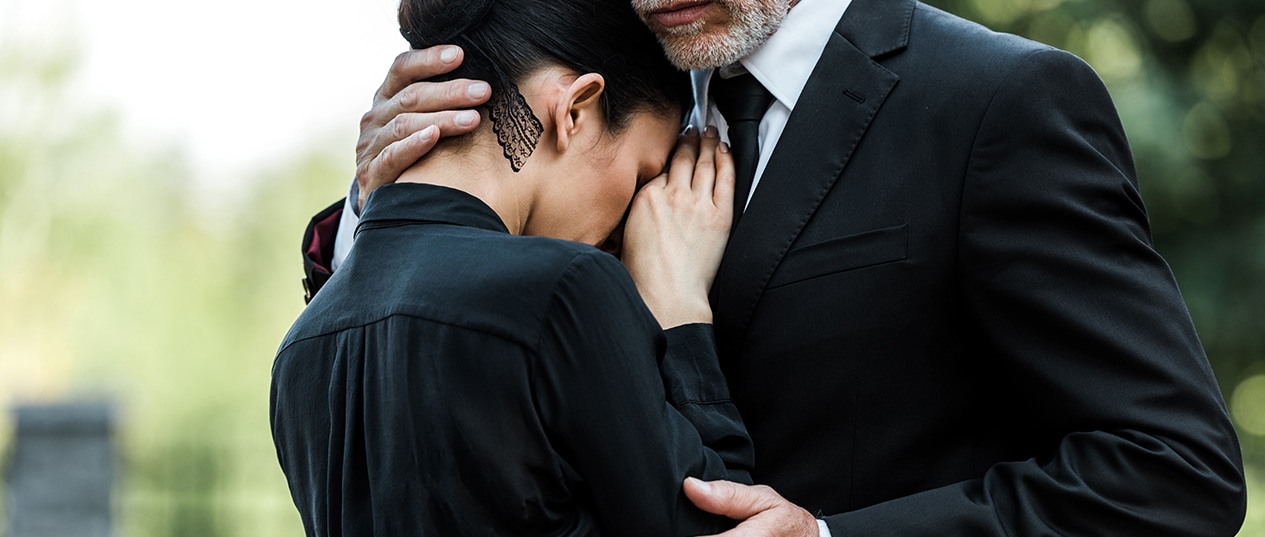 Overland Park Wrongful Death Attorneys, Johnson County, KS
Legal help when another's negligence causes the loss of a loved one in Kansas
The death of a loved one is always a tragedy. However, if the deceased family member lost his or her life because of the negligence of another, it makes the grieving process even more difficult. Survivors must not only focus on picking up the pieces after losing their loved one, but consider the best course of action to take legally. During this turbulent time, guidance and sensitivity is important now more than ever. That is when you can rely on our compassionate wrongful death attorneys.
At Kansas City Accident Injury Attorneys, our Overland Park wrongful death attorneys respect your need to mourn while also taking the steps necessary to investigate the accident and determine who is responsible for your loved one's death. Our team works with investigators, traffic reconstruction experts, product safety professionals, and others throughout Kansas and Missouri to help show how a driver, doctor, property owner, and others caused your loved one's accident and injuries. We have a strong track record of success in wrongful death claims, including a $1 million verdict on behalf of the parents who lost their three-year-old daughter, which was considered a record award nationwide at the time in a Federal Tort Claims Act (FTCA) for the death of a minor.
What is a wrongful death claim?
When a person is killed due to the negligence of another person or party, the survivors of the victim can file a wrongful death claim. Wrongful death claims are often filed after a criminal trial, but do not depend on a criminal trial and do not hinge on a jury decision either way.
Wrongful death claims also have a lower burden of proof than a criminal trial. Instead of proving that a defendant is guilty beyond a reasonable doubt, the plaintiff must prove that the defendant was liable by a preponderance of the evidence. To establish this burden of proof, the plaintiff must prove that their amount of evidence is more convincing than the defendant's evidence.
Who can file a wrongful death claim?
Although each state contains different guidelines on who can file a wrongful death claim, there are general parties that can file a claim in about every state. In Kansas, the wrongful statute reads as follows:
The action may be commenced by any one of the heirs at law of the deceased who has sustained a loss by reason of the death. Any heir who does not join as a party plaintiff in the original action but who claims to have been damaged by reason of the death shall be permitted to intervene therein.
An heir typically means a spouse, children, parents, siblings, or grandchildren.
Do I have a case?
Call now or fill out a form to receive a free confidential consultation
What are some common causes of wrongful death?
There are many incidents that can cause a wrongful death to occur. However, some of the common acts of negligence that can lead to a wrongful death are:
Workplace accidents
Nursing home abuse
What damages are available in an Overland Park wrongful death claim?
The main damages in a wrongful death claim are financial damages. This is one of the reasons why a wrongful death claim is not considered a crime, even though a party who is held liable for a wrongful death claim can face criminal charges in the future. Instead of a criminal act, a wrongful death claim is a civil action that holds a defendant accountable for causing a victim's death through an act of negligence. Because a wrongful death claim is a civil action, the plaintiff can request financial damages.
Some examples of financial damages in a wrongful death case include loss of support, the loss of an inheritance, services, medical expenses and funeral expenses. A jury may also award punitive damages. Although only awarded rarely, punitive damages are damages used to deter other offenders from behaving in the same manner.
How do courts determine financial losses in wrongful death claims?
When determining your losses, the courts consider several factors. These include the age, condition, and character of the victim. Other factors that the courts consider are the victim's earning capability, health, life expectancy, and intelligence. The primary factor that is considered when awarding financial damages are the victim's circumstances around the time of the death. A victim's parental status and loss of income for the survivors, for example, would be taken into consideration.
How is liability established in an Overland Park wrongful death claim?
The primary legal concept used to establish liability in a wrongful death claim is negligence. Negligence is a failure to perform the appropriate action or the intentional act of behaving recklessly or carelessly. Under the concept of negligence, a person or party is required to exercise a standard of reasonable care in their actions towards other people. When parties fail in that duty of care, they can be held liable in a personal injury lawsuit, particularly a wrongful death lawsuit.
In wrongful death cases, your loved one is not able to speak for themselves. For this reason, there are evidence laws that govern what the defendants can and cannot say about how the accident occurred. We know how critical it is to work with the police, investigators, witnesses, and experts so that the liability of the responsible defendants can be strongly established.
Do you have a wrongful death attorney near me?
Our Overland Park office is located at 11900 College Blvd, next to Central Bank. It is available to you through appointment. We also maintain additional offices throughout Kansas and Missouri.
Overland Park wrongful death attorneys helping your family with the loss of a loved one
Experience matters. Results matter. At Kansas City Accident Injury Attorneys, our wrongful death lawyers understand what you are going through. No amount of money can ever replace your loved one. Still, justice demands that the people responsible should be held accountable. Insurance companies and defense lawyers may understand your grief – but that doesn't mean they play fair. They will try to deny your claim or pay as little as possible. To discuss your case, call us at 816-290-7621 or fill out our contact form to schedule your free consultation.
Overland Park Office
11900 College Blvd, Suite 301
Overland Park, KS 66210